Interested in working together?
While I am based in Austin, Texas, I will happily travel near, far, or abroad for the right opportunity related to:
Photo styling
Custom images for social media or the web
Design boards for your interior project
Remodel consultations
And more!
INTERIOR PLANNING:  Need to remodel part of your house, but don't know where to start?  Want to refresh the look of a room but don't have the time, interest, or eye to pull it together?  I can help.  After visiting with you to get a nuanced understanding of your project and what you envision, I create three inspiration boards with options for how to proceed with your project – within the budget you set.  With the design boards in hand and a detailed list of sources, you then control the project.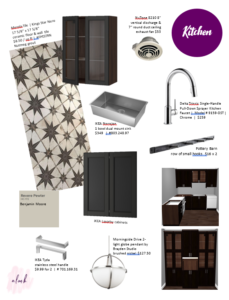 For example, design boards for a kitchen remodel might look something like this >>
It can be as simple as choosing paint colors that will evoke the feel you want for a room, identifying finishes for a remodel, or putting the whole space together with furniture, accessories, and all.
You receive a tasteful collage of images and sources for all featured items.  Whether you have no idea where to start or you have too many ideas and need help editing your choices for a cohesive look, we can work together to make your vision a reality.
PROJECT MANAGEMENT FOR INVESTORS:  Interested in real estate investments or flips, but don't have the time to invest in an intensive project?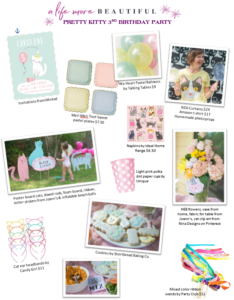 That's where we come in.  I am always looking for investors to partner with on projects, or I'd be happy to deal with the headaches of a remodel while you pay the bills.   The result is the same.  I will design and manage the project to create a space where beautiful forms merge effortlessly with function.  With multiple home renovations under my tool belt, I am always looking for a new challenge.
EVENTS:  Too busy to pull the details together for your next event?  I sweat the details so you don't have to…  Whether it's a children's birthday party, an intimate dinner with friends, a holiday blow out, or the birthday bash of your dreams, I can pull together inspiration boards of various event concepts for your consideration, along with prices and instructions on where to purchase the items for your next big celebration.  From there you are in the control seat.  Choose which concept you like best, order the items that work within your budget, and style the party to your liking.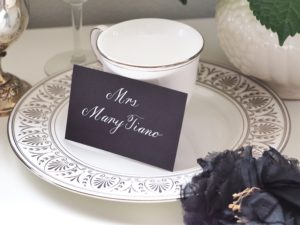 PHOTO STYLING:  Perhaps because I've always been a gatherer and collector of beautiful things, I delight in telling the story of curated items through thoughtful styling.   Home interiors, product shots, or Instagram fodder, I enjoy it all.  I'm even starting to photograph my work, which has opened up another creative world for me.   Let's work together to capture the essence of your story.
I tackle any project with grit and gusto.  If you'd like to collaborate on a project, CONTACT ME for rates and availability.