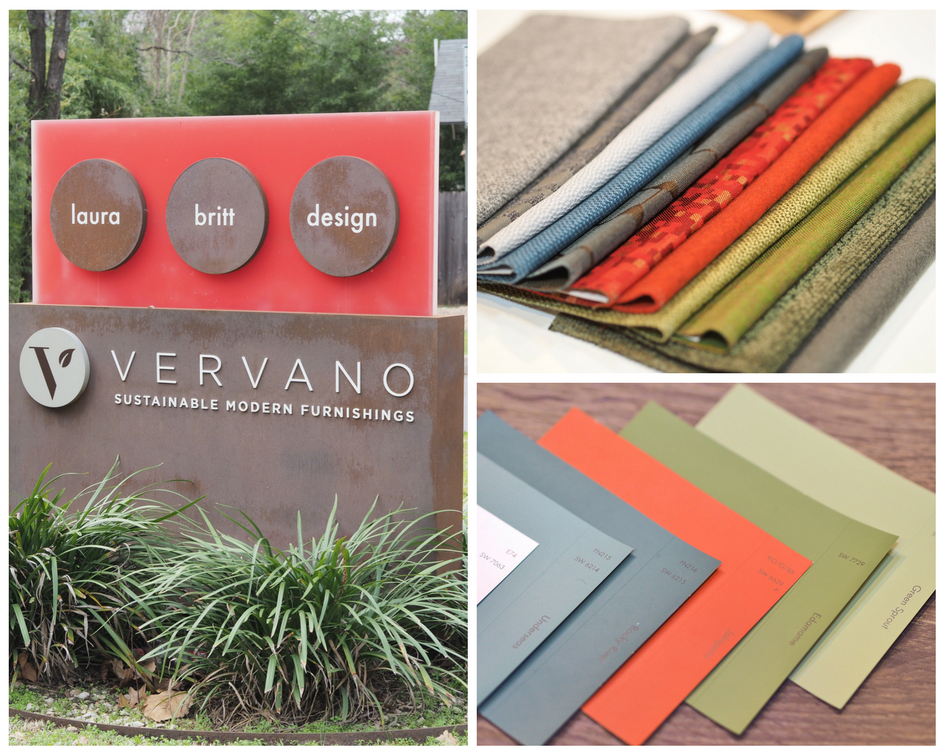 I recently had the opportunity to interview Laura Britt of Laura Britt Design.  As a home design geek, I was a little giddy about having the chance to pick this award-winning architect/interior designer's brain.  As we sat down to chat in Laura's conference room in an adorable house on 29th Street in Austin, Texas, I told her how eager I was to hear her thoughts on what home design trends she anticipated for 2017.  Laura paused, and said that she doesn't pay that much attention to trends.  Hmmm….
Seeing my puzzled look, Laura explained "Our focus is creating enduring design that functions well for the space."  As we dug deeper into what that means, Laura clarified that she studies how people use (or want to use) their homes, and then creates efficient and individualized spaces that support that use.  "Once you have a solid design foundation, you layer on the look and feel," Laura continued.  Trends come and go, but by starting with an enduring structural design, the topical design elements can evolve and change with the times.  What a revelation.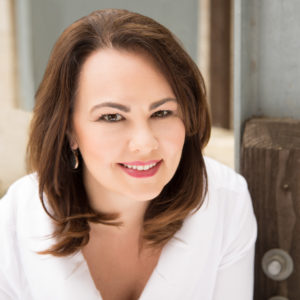 Curious to learn more, I asked Laura to help me understand how our current living patterns are impacting the home design process.  To start with, people are being more meaningful in their acquisitions, Laura shared.  They are paring down, simplifying, and having less stuff overall.  As a result, it is becoming more common to find thoughtful storage integrated throughout a home.  This kind of customized storage can take many forms from built in hampers, drop zones for shoes and jackets, charging zones for electronics, pet stations, gift wrapping centers, or floor to ceiling storage in kitchens.  Thoughtful details like these make it possible cut down on visual clutter, and the remaining curated possessions can take a more prominent place in the design, often showcased on floating shelves.  A place for everything, and everything in its place, as they say.
This same philosophy of integration extends to technology.  While so called "smart home" features used to be expensive, as technology advances these features have become more accessible – and more in demand. Laura explained that many of her clients are now seeking to integrate technology into their home design.   You can control your blinds, your HVAC, and so much more with a simple touch screen or voice command.  Alexa, are you listening?
Laura also explained that she's seeing a continued movement toward more open floor plans in houses.  One of our Homesville clients asked about how you manage these 'great rooms' when you have a loud family.  Even the most tight-knit clan sometimes needs space from each other, so Laura utilizes an idea formulated by Sarah Susanka, author of "The Not So Big House."  As Laura explained, the trick is to create a retreat, some form of intimate space, where family members can get away when they want privacy or quiet.  Laura and her team also make a point to incorporate more natural light throughout a home, including in closets and laundry rooms.  As a lover of natural light, I can totally see how this helps open the home and eliminate that feeling of confinement.  It also fits with another of Laura's objectives – connecting a home to the outdoors.
Connection to the outdoors is part of a bigger movement of paying attention to the health of our home.  Laura tries to educate clients about how the materials we choose to build and decorate our homes with can have an impact on our indoor air quality.  To reduce chemical off-gassing, clients are showing a greater interest in no VOC paint, adhesive flooring alternatives, and furnishings that haven't been doused in flame retardant.  But isn't this "greening" of our homes expensive?  Yes, it can be, Laura said, but not necessarily.  Like choosing tile or anything else, it's part of deciding how to allocate your dollars during the remodel and redesign.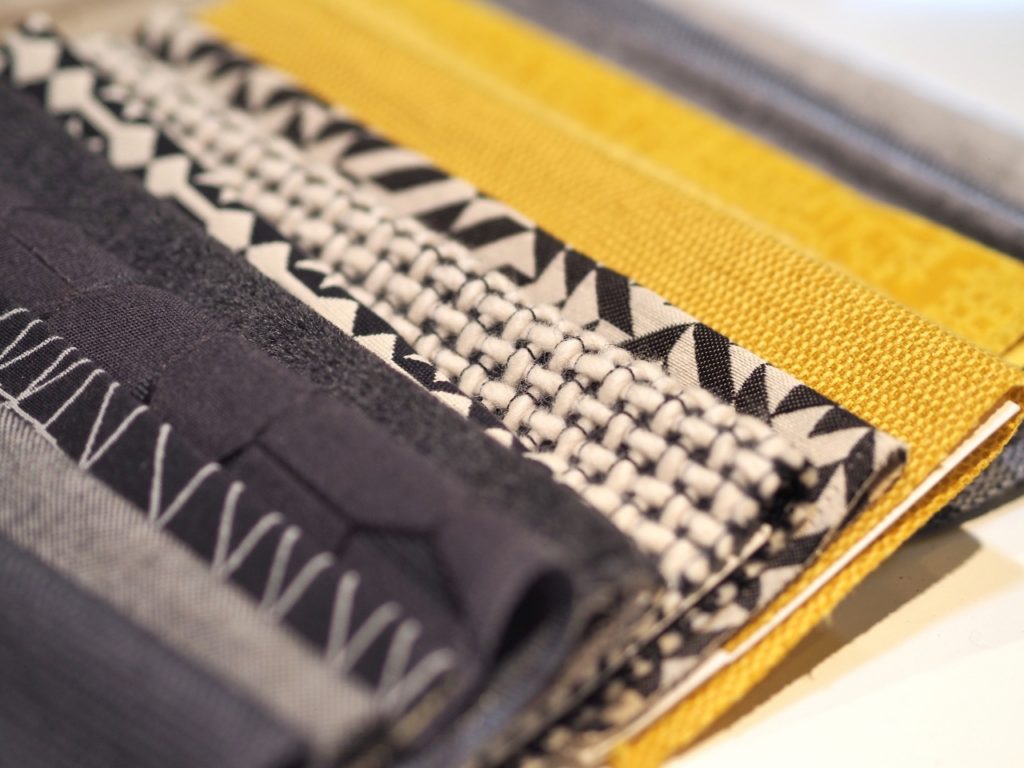 And what about the style of a home? Laura noted that she's seeing an interest in stronger, bolder interior colors.  But if you're still in love with beige, don't worry.  Even though no color is off limits these days, Laura assured me she didn't think we'd ever be totally done with beige or greige.  The key, Laura said, is textural balance.  She finds subtle ways, like fabric, to highlight textural differences and add depth to a space – even in a neutral palette.  And these days you also have the choice of beautiful wood tiles with 3D texture and dimension.  Technological advancements are creating new materials that weren't possible a few years ago.  It's an exciting time for design, with an abundance of choices.
Kitchens are a popular target for remodeling, so I was curious about Laura's thoughts on kitchen design.  Like the home itself, Laura explained that there is no right or wrong style.  It depends on the space and how the occupants use the space.  But one thing rings true for most folks — kitchen islands remain in demand as the place where everyone gathers.  While she loves the simplicity of form of a waterfall edge counter, Laura also embraces using islands to help create separation in open floorplans.  That separation may mean the island is a different color or has slightly different design elements.   And yes, it's okay to mix metal finishes in the kitchen – if it's done in the right way.  Laura suggested finding a way to bridge the metals together.  Maybe it's a light fixture that includes both metal finishes or a piece of art.    As for appliances, Laura believes we will always have stainless appliances to some extent.  But if you crave something different, there are a lot of alternatives to choose from.  Many appliance makers have products that can be assimilated into the overall design so that they disappear.  Other makers are offering white glass finishes, like these Pureline White beauties by Miele.  And there are also clear glass options from Sub-Zero, as well as black stainless from companies like Samsung or KitchenAid.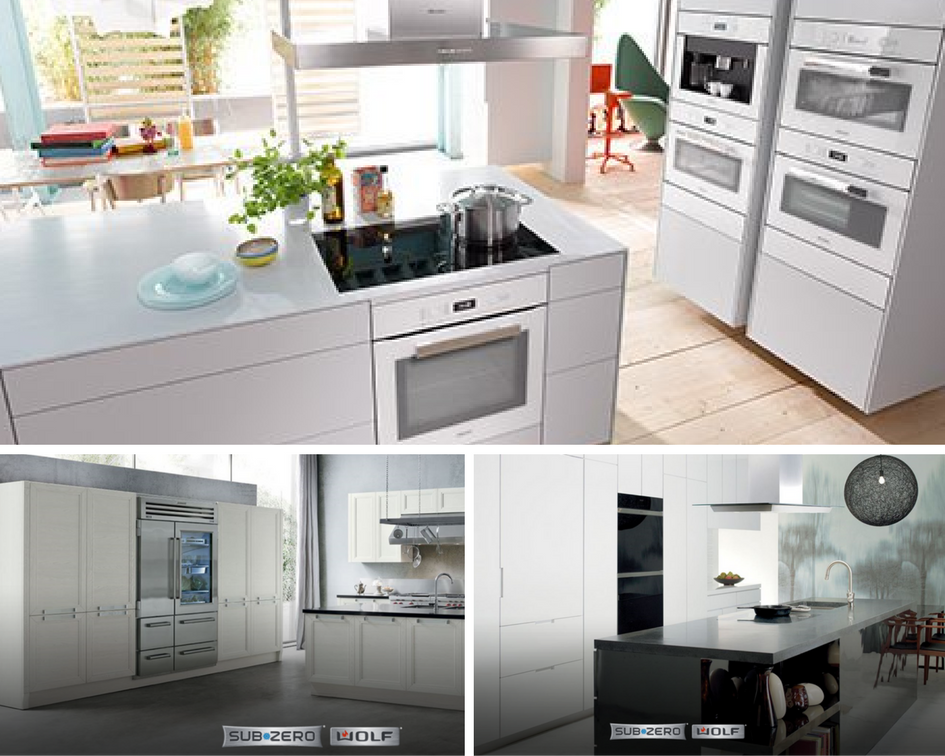 After visiting with Laura for an hour, it felt like I only scratched the surface of her vast knowledge and keen home design sense.  And the tour she gave me of her office space was equally inspiring.  The colors!  The patterns!  The amazing tiles!  I could have stayed and gawked over Laura's pending projects for hours.  Regrettably, I'm unlikely to convince Paul to agree to a remodel just so I can have a chance to work with Laura, but if new construction or a remodel is in your future, you can learn more about Laura Britt Design at www.laurabrittdesign.com.   Just be sure to invite me over to see the finished project!
© 2017  |  A Life More Beautiful
This article was originally published for Homesville Real Estate.  You can check it out here.