I have a tendency to obsess.
Those of you that know me are probably shaking your head YES right about now.
Well, my July 2017 art journal reflects a recent obsession.
A recent obsession
When we went on our June trip to Cinnamon Shore, we took a crazy leap and decided to put a beach condo under contract.  Since then I've been busy picking finishes, shopping, and designing the interior.  Fun!
But I also became fixated on WHAT we were going to call the condo.
Names count
Names are important after all.   It's what we'd call it.  It's what the kids would call it.  It's what strangers will ask for when making vacation reservations.  It was important to me that the name be something that reflected both the style of the house and the vacation experience.
Exploring options
So my art journal became an outlet for me to explore different beach condo names.  Page after page of name doodles ensued.  You name it, I must have doodled it.
Seas-the-day.  Dolphin-ately.  Bay Dream Believer.
Carpe Sea'um.  Bay Side.  Sea-renity.
Deja Blue.  Sea 'N Stars.  Shore to Please.
Not too Crabby.
You get the picture.  Page after page.
Sure, I doodled other stuff too.  But the names!  That was my obsession.
My husband was really, really gunning for "wet dreams," but since the condo will be in the short-term rental pool I didn't want to attract the, um, wrong crowd.  And I just couldn't see myself saying "hey kids, let's go hang out at wet dreams this weekend."  Definitely the wrong message…
After much sketching, we narrowed it down to Casa Cielo (sky house) or Bay Dreams.  We're still waffling back and forth.  Below I've included a peak inside my July 2017 art journal, including name doodles.  Tell me.  What's your pick?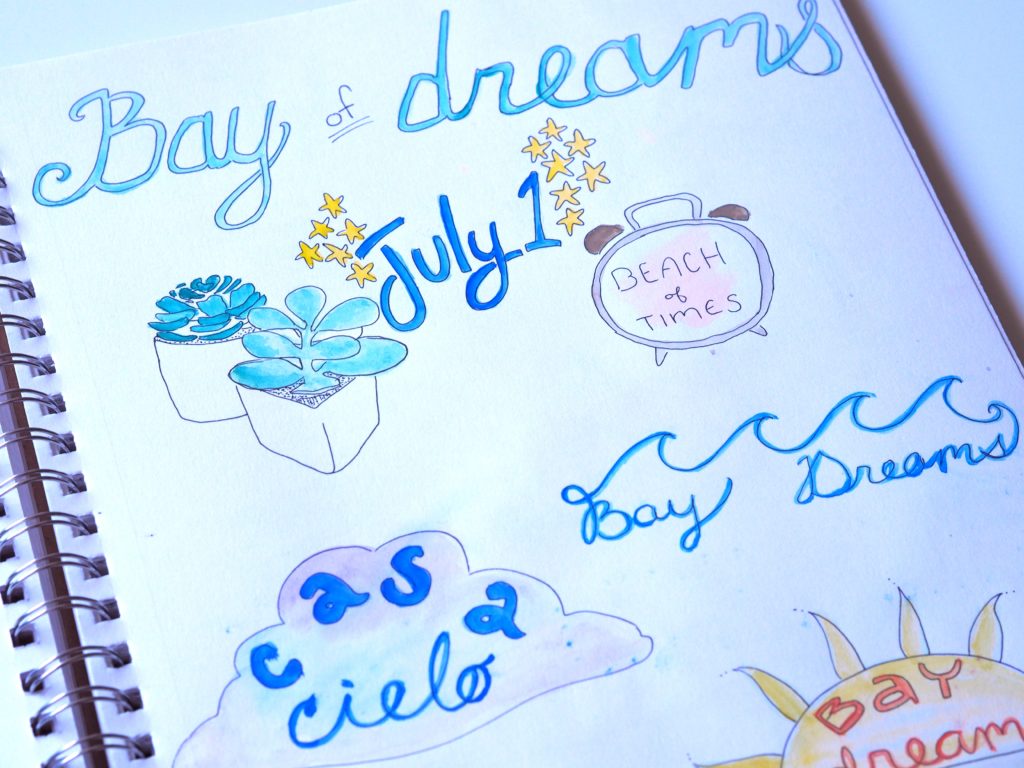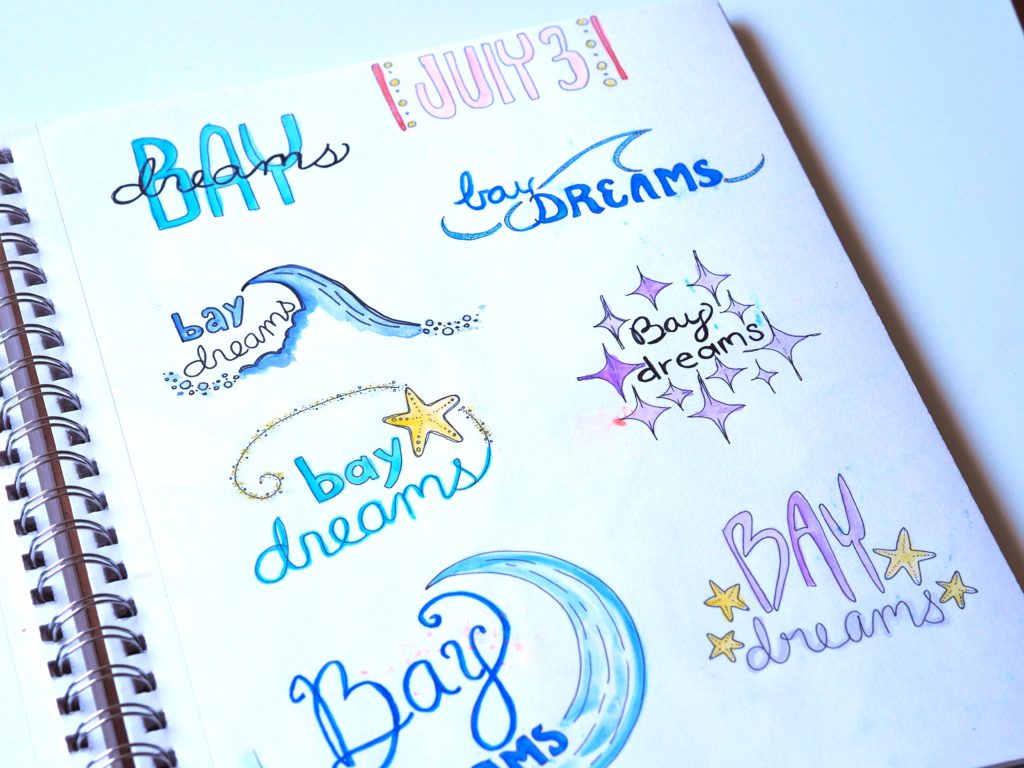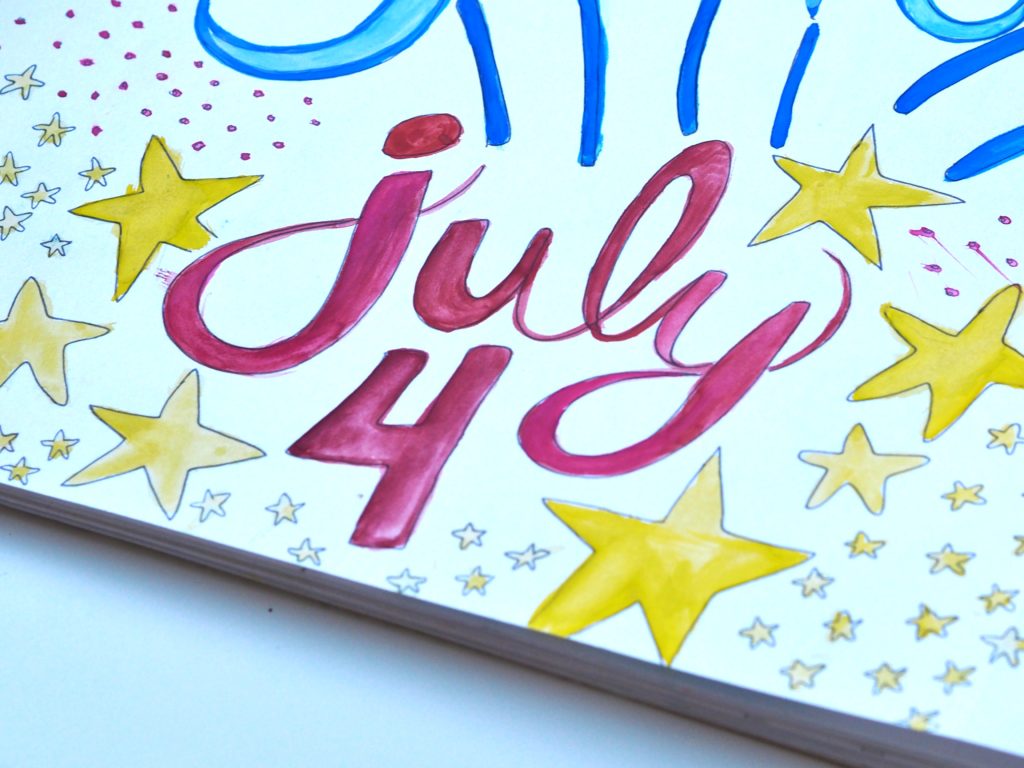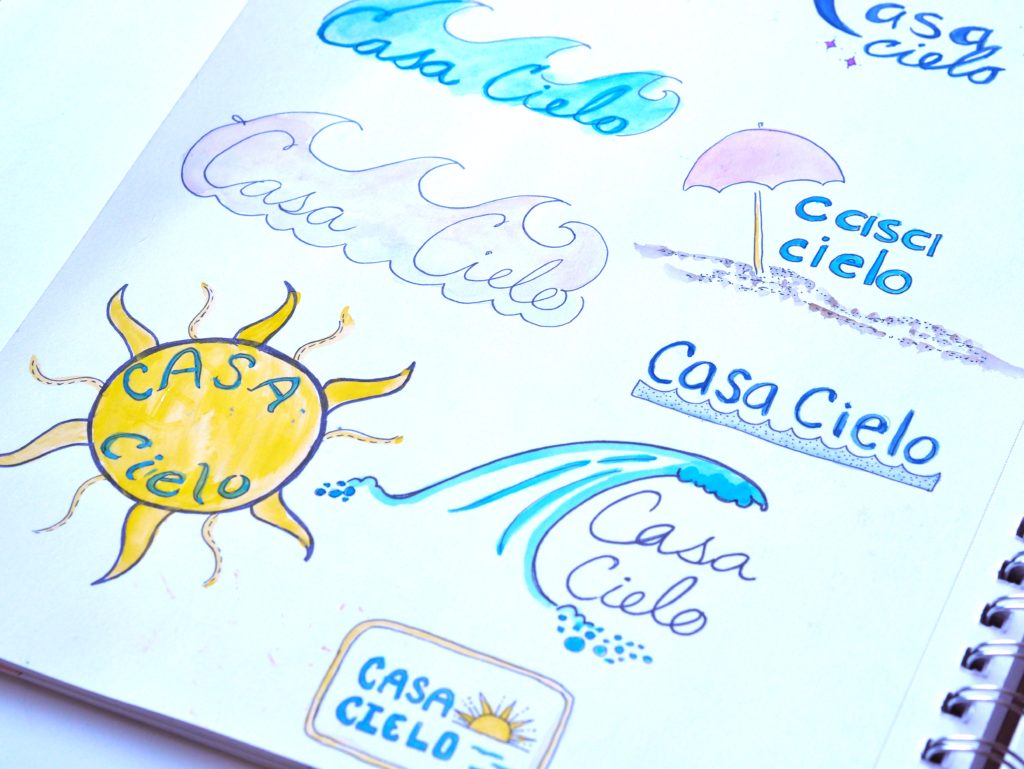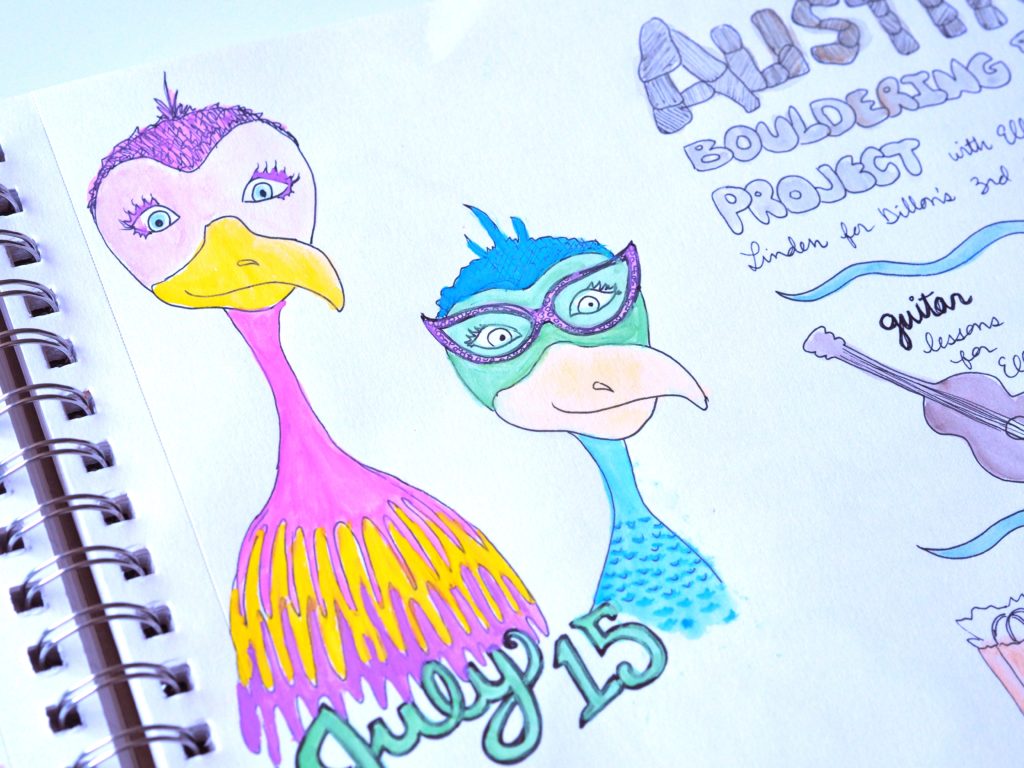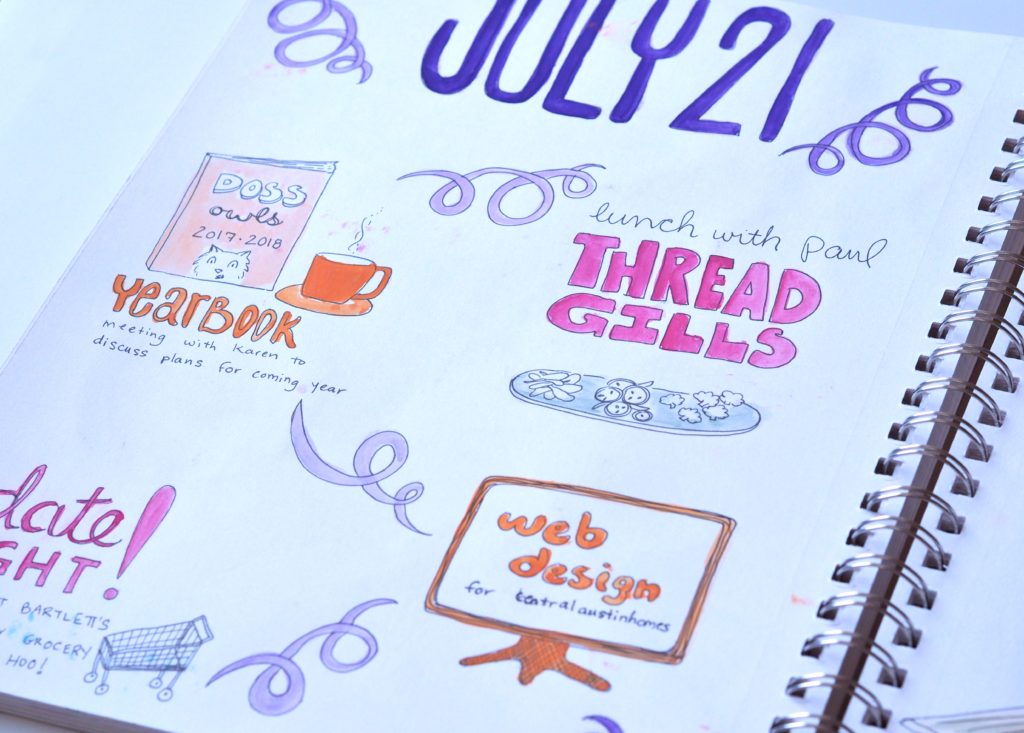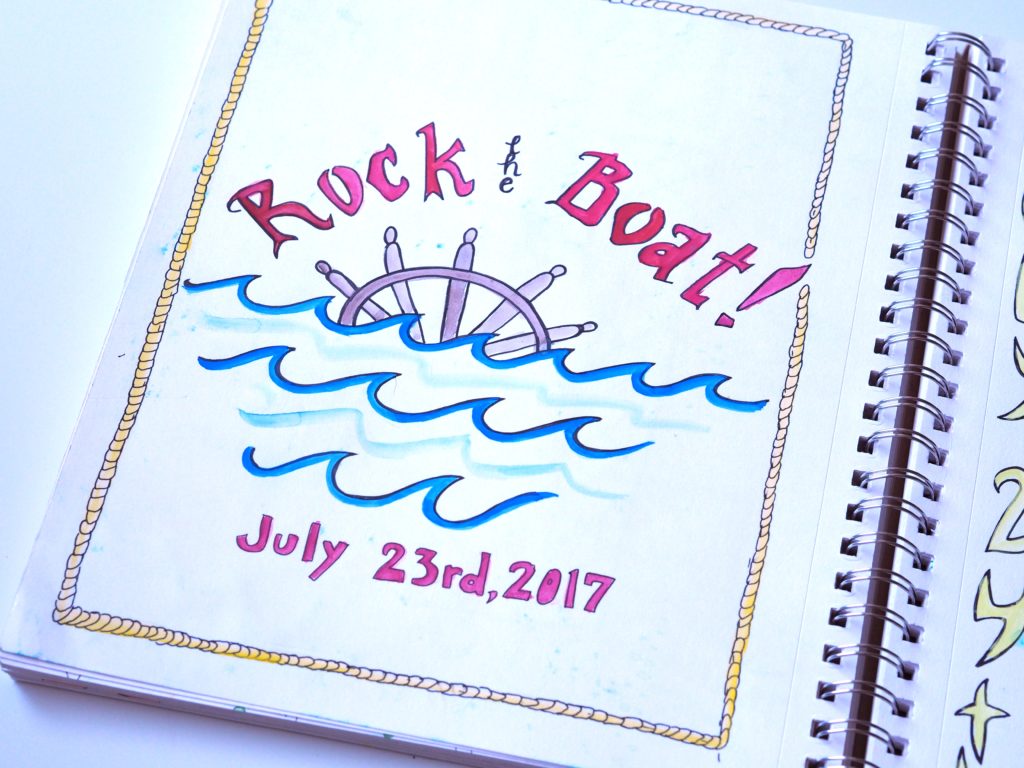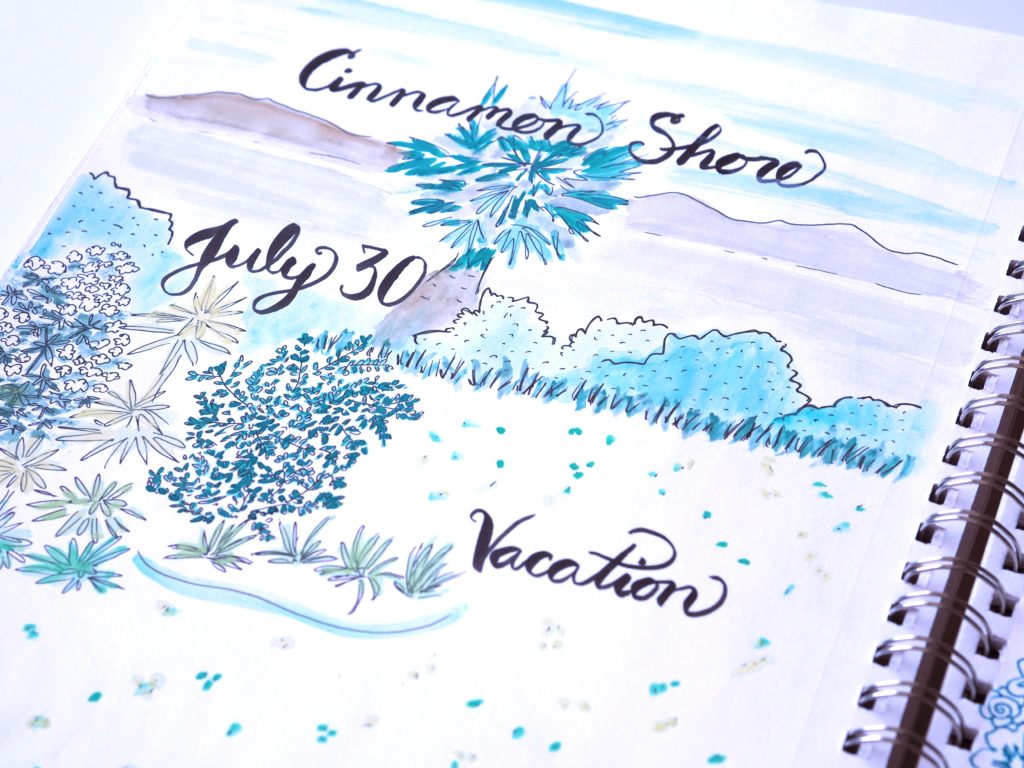 You can see more art journal entries from other months on our pen and paper page.