Not only are vacations good for filling the proverbial well, but it turns out they also do wonders for your art journal!  We went to Port Aransas back in June, and instead of sketching in my art journal at night in front of the TV, I changed things up a bit.  While the kids played with their cousin in the morning, I spent a half hour on the deck with the sun warming my skin and sketch pad in my lap.
It was rejuvenating.  And the results were different.  Delightfully different.
For starters, I wasn't tired.
With fresh eyes and the energy of a new day, I was able to give my art journal 100% instead of my late night dregs. How refreshing!  Literally.
I also wasn't distracted by TV.
There was nothing but me, my sketchpad, and the environment.  As a result, I found myself lost in time studying the colors and shapes in my surroundings.  My mind just wandered.  And I let it.  Bliss.
My subject matter also shifted.
Instead of drawing about my day or random doodles (or more likely scrambling to come up with something to sketch), I let myself focus on just one thing.  A beach house, memories of the aquarium, a beach scene, whatever.  As a result, I created sketches with a single focus which allowed for more detail and more freedom on the page.  I'm curious if you notice a difference?
My morning pages (a la Julia Cameron)– as I began to think of them in my head — up being one of the highlights of each day.
I wish I would allow myself this luxury at home.  But alas, the days feel like they must be dedicated to more "adult" matters.  Sketching gets relegated to the bottom of the list, pushed aside by work, PTA activities, making dinner, homework, and on and on.  I guess I'll just hold out for my next vacation.  <wink>
Take a peak
Below I'm giving you a peak inside my June 2017 art journal.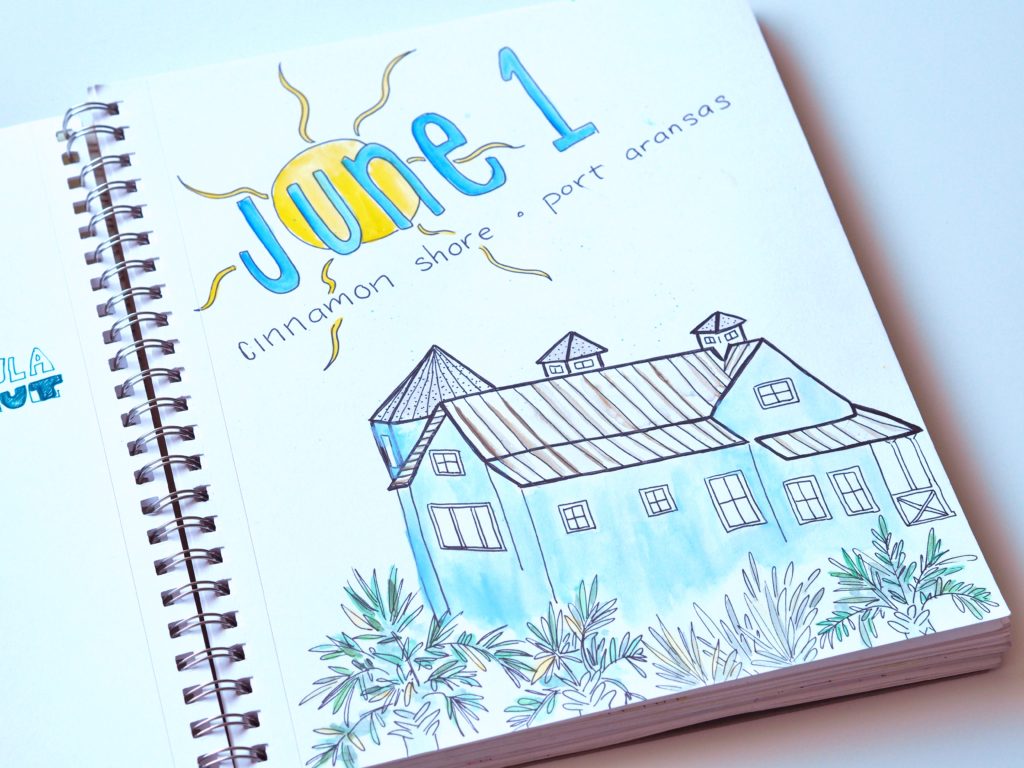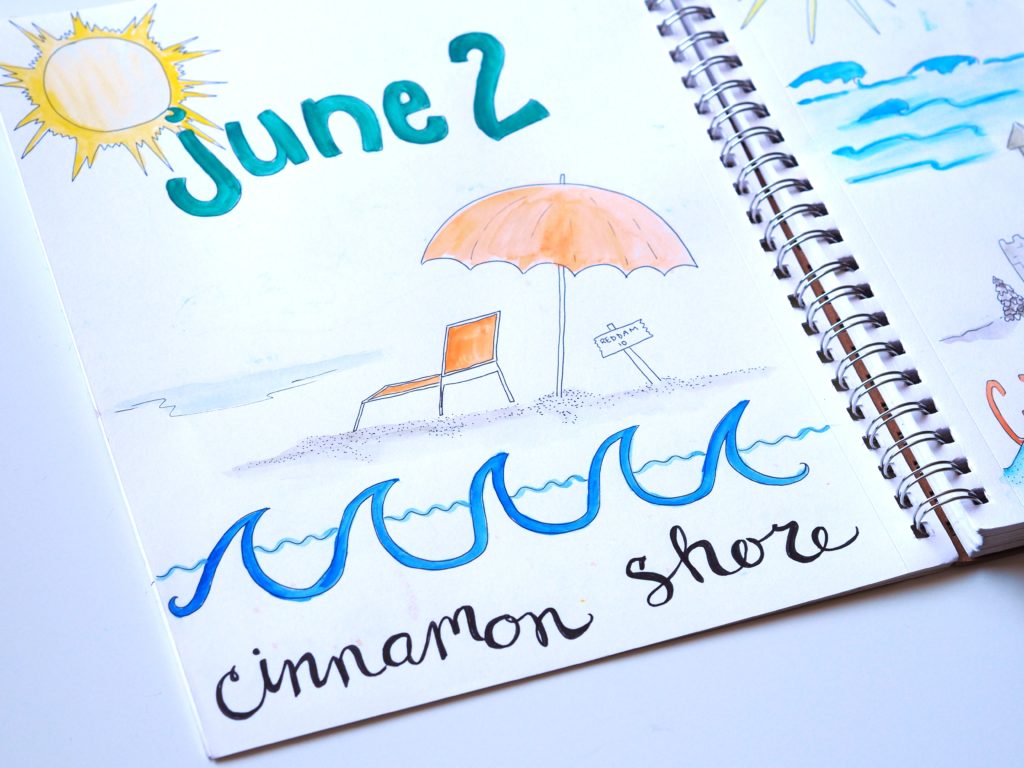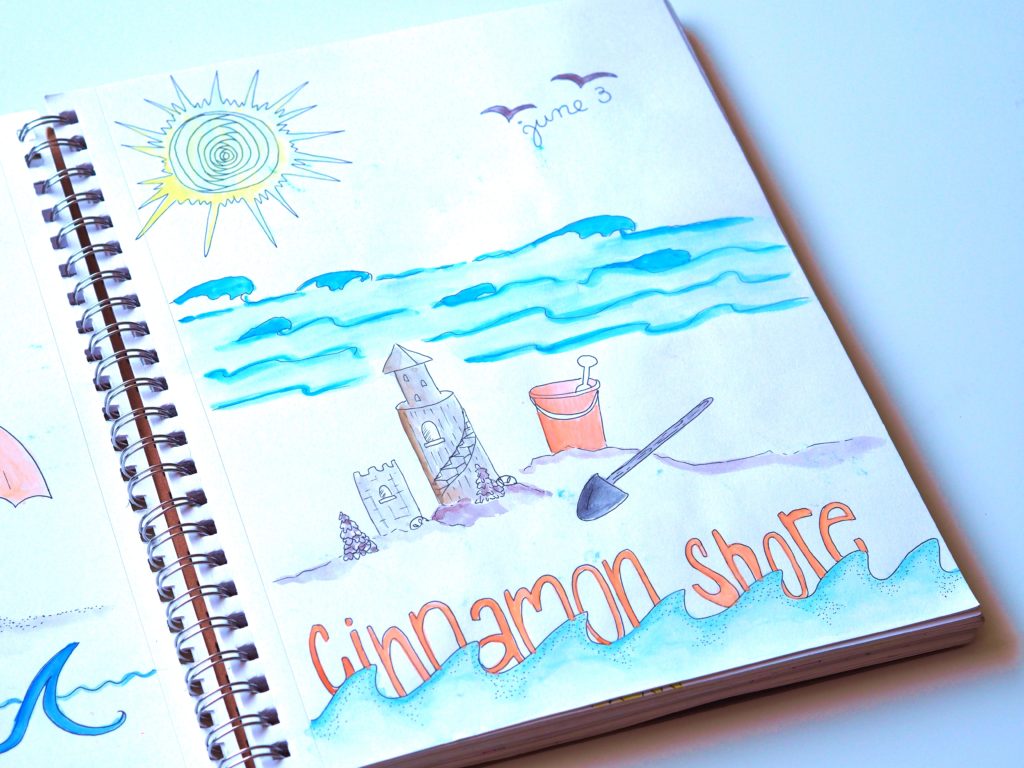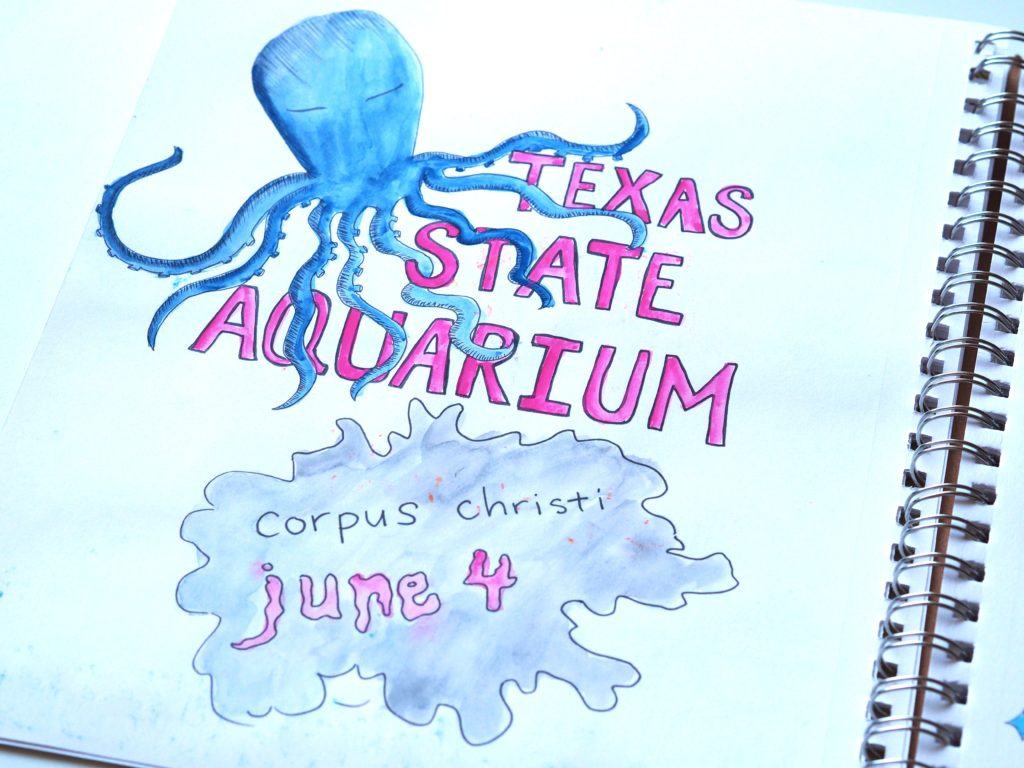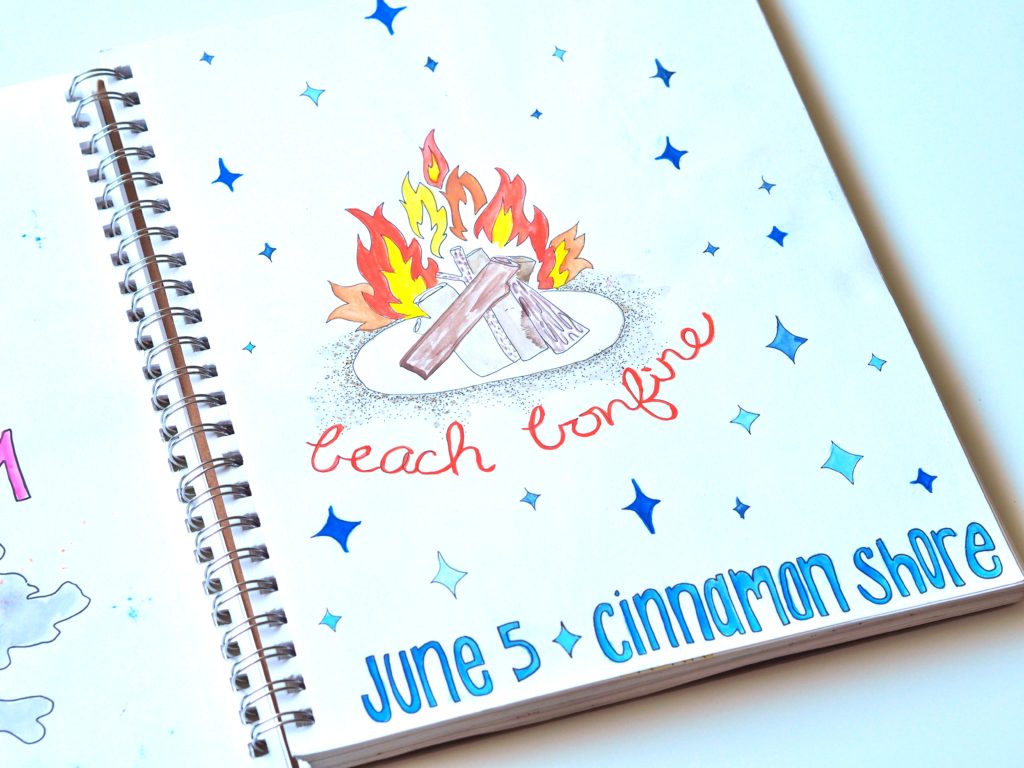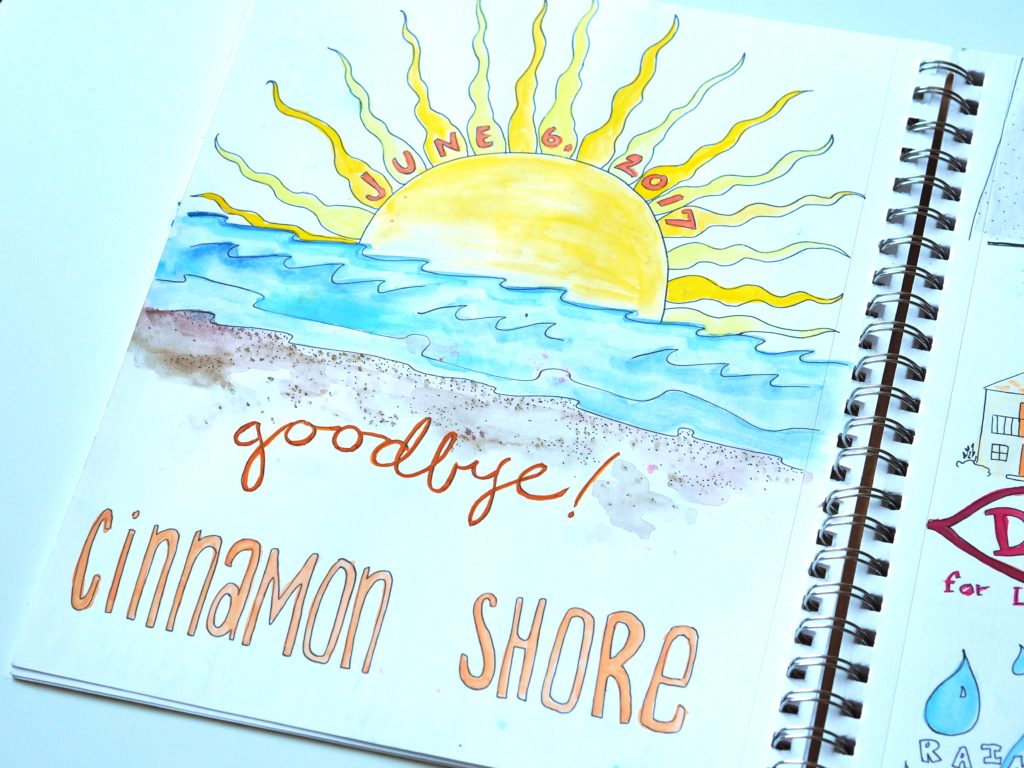 You can see more art journal entries from other months on our pen and paper page.