Remember back in December when popular home design site Houzz released their list of anticipated home design trends for 2017?  Now that we are halfway through the year, I can confirm that Houzz's predictions were spot on.  While some home interior trends have been more popular than others, here are the 8 styles I'm consistently seeing when I'm out looking at Central Austin homes as part of my real estate business:
Patterned tile: Spanish-style encaustic tile with bold designs and bright patterns is popular right now.  With affordable ceramic options on the market, it's easier than ever to make a big design design impact in a small space at a reasonable cost.  For example, I used this tile from Home Depot in the kitchen of my recent Balcones project.  It cost around $8 a square foot.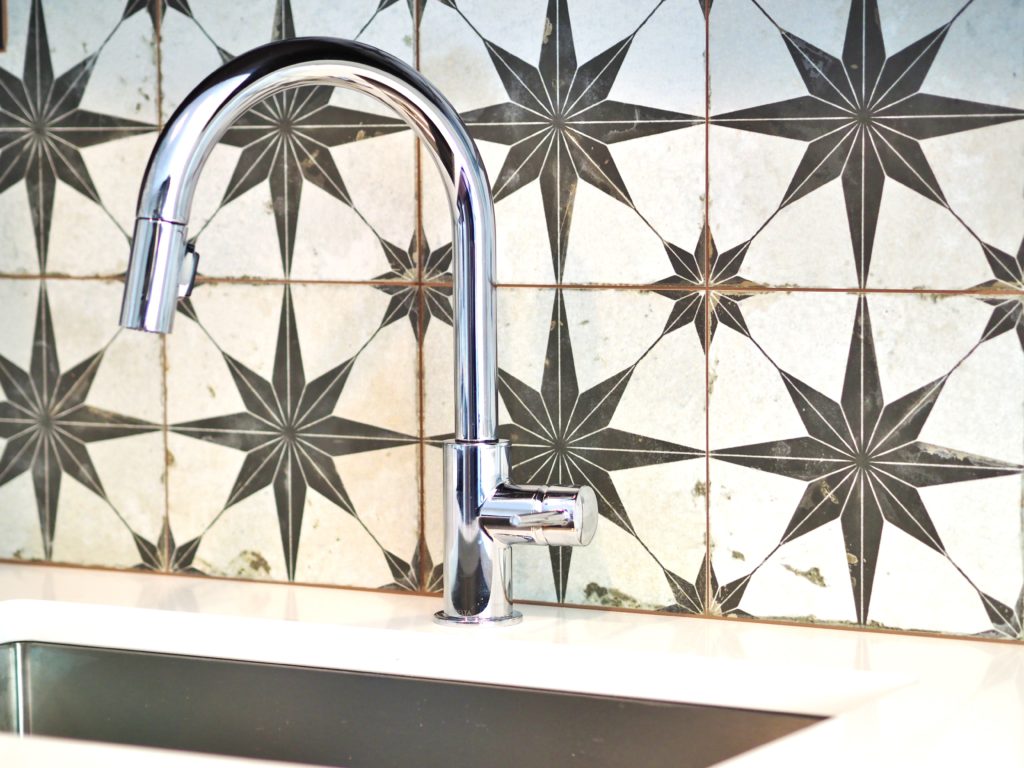 Brass hardware. This is not your shiny brass of the 1980s, but a polished brass with a matte sheen.  I'm seeing it in kitchen and bathroom plumbing fixtures, as well as in lighting.  Personally, I prefer silver fixtures, but it is nice to use different material every once in awhile.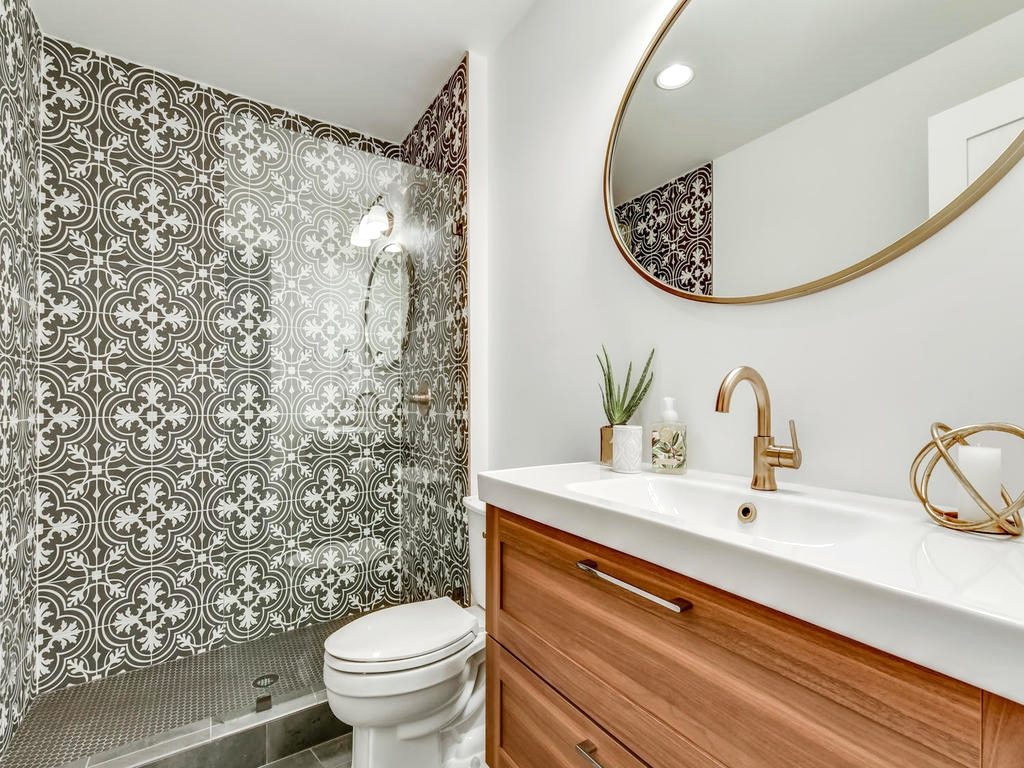 Geometric patterns: Many homeowners are selecting bold patterns in geometric shapes, like chevrons, triangles, or hexagons. It shows up in everything from tile, to shower curtains, and sculptural objects.  Here, this electra blue tile Mission Stone & Tile makes a bold and modern statement.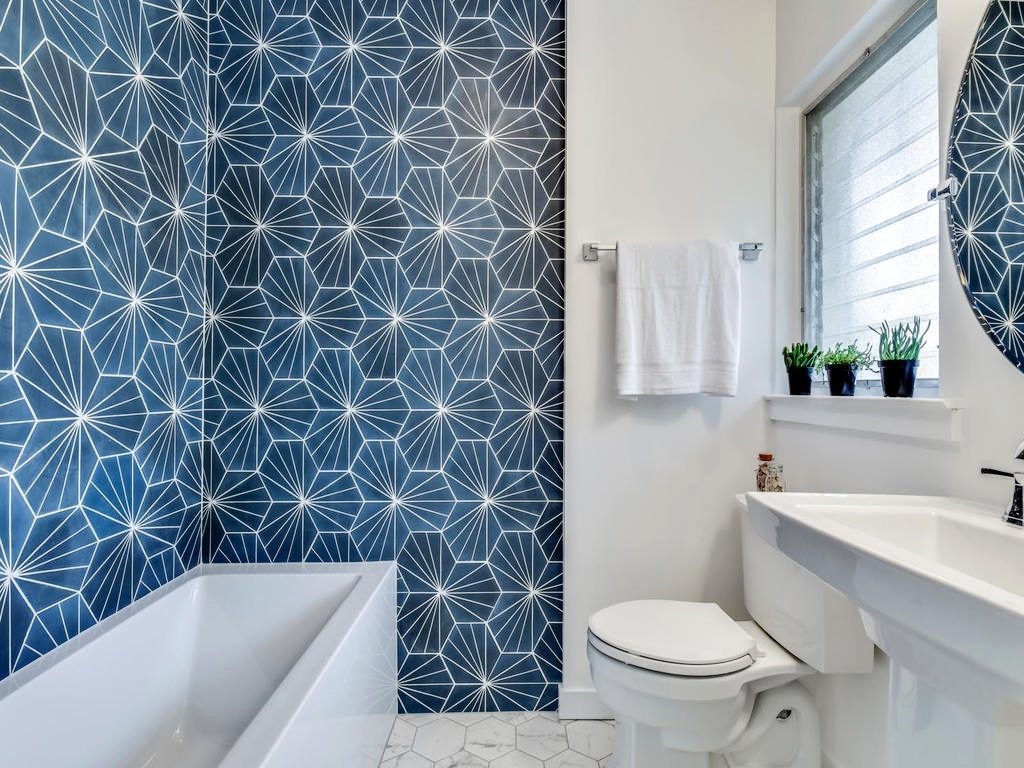 Boho chic accents: This style can take many forms, but often includes woven wall hangings, textural fabrics, a mish mash of patterns, hanging plants, colorful rugs, and lots of layers.  This style especially resonates with the millennials.  This home interior trend has been around awhile.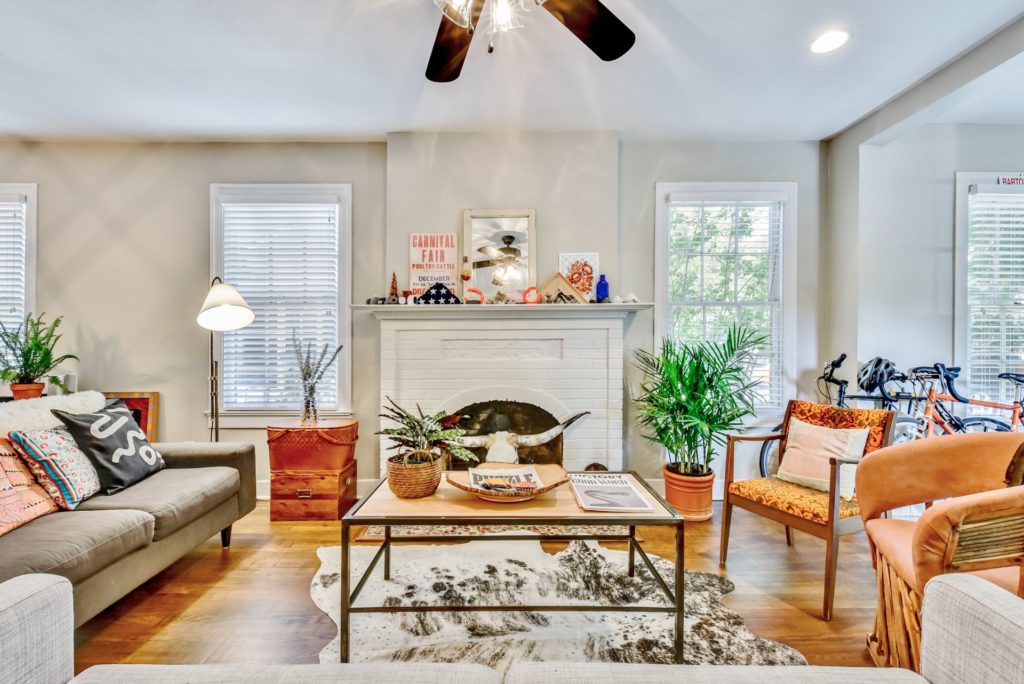 Natural walls: Homeowners are adding character and contrast by leaving an accent wall of exposed brick or natural wood in bedrooms and living spaces, like this one by Making Modern Home.  For homes that don't have these elements in the existing construction, there are faux versions out there that can be installed with minimal fuss.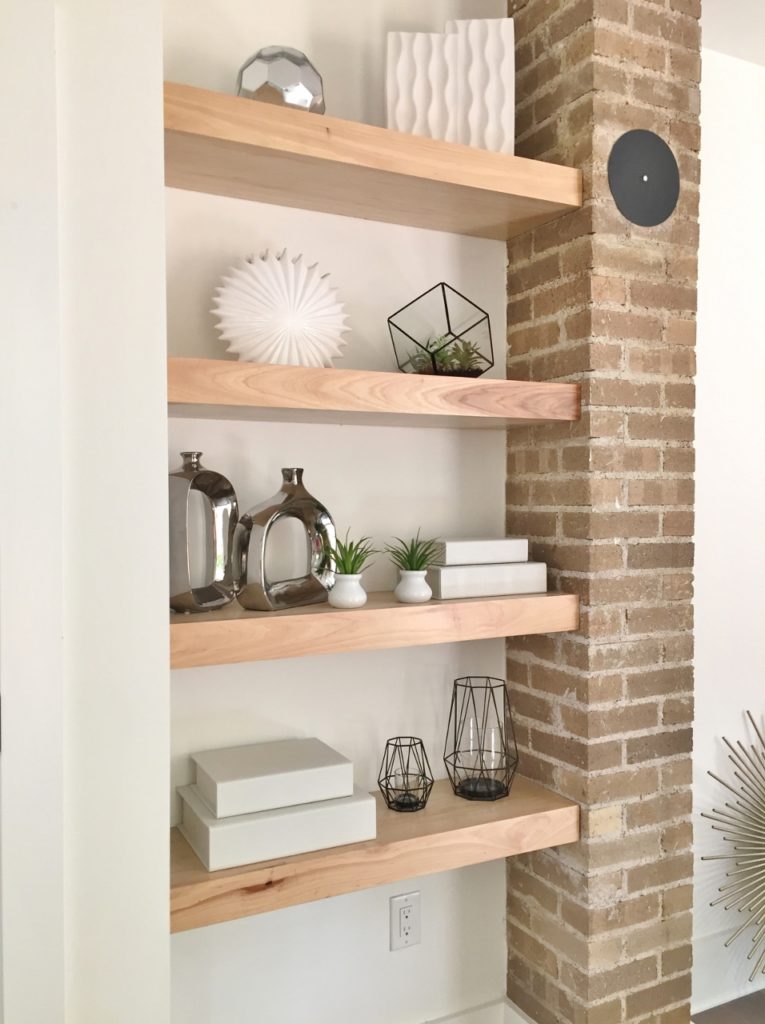 Cacti & succulents: These water-wise plants are having a major design moment.  They're everywhere from coffee tables to countertops.  You can pick up inexpensive ones at the grocery store and the big box home stores like Lowe's or Home Depot.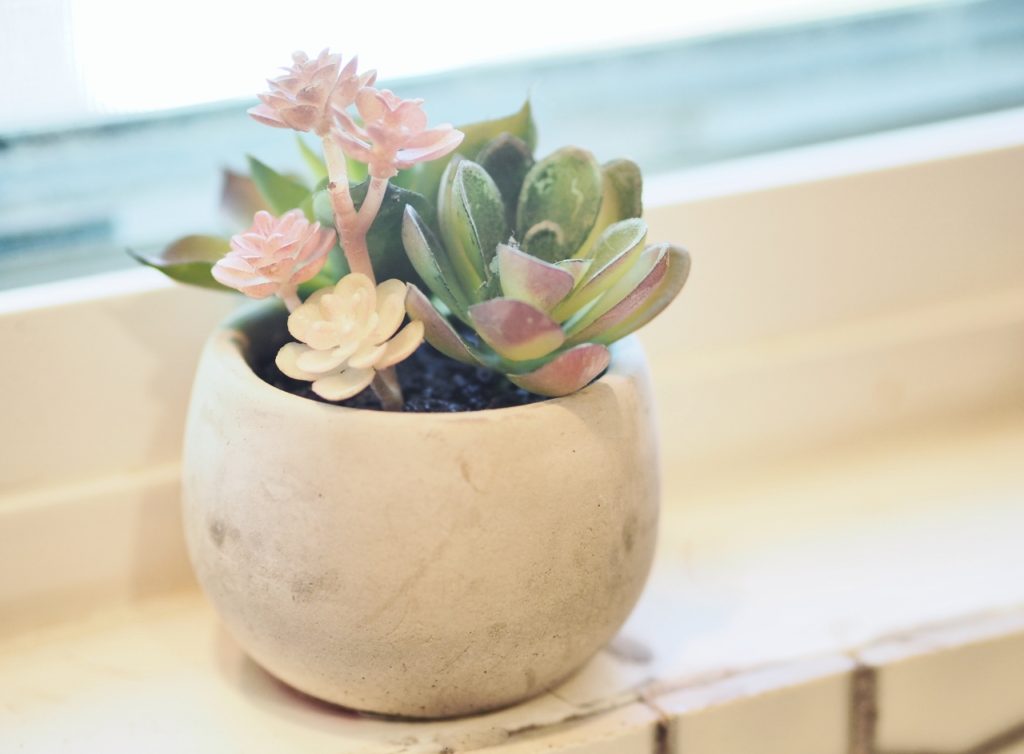 Open kitchen shelving: Homeowners are opting to replace closed cabinets with open shelving.  Just beware!  You have to be committed to keeping your shelves tidy to pull this one off.  This is the kitchen from the 2017 Texas Monthly show home in Cinnamon Shore down in Port Aransas.
Dark Colors: Saturated colors, particularly those in the graphite family, are really hot right now.  Darker colors add depth and a moody vibe to a room.  Just be prepared for some serious work when you want to go back to something lighter.  Dark colors can be a pain to cover up.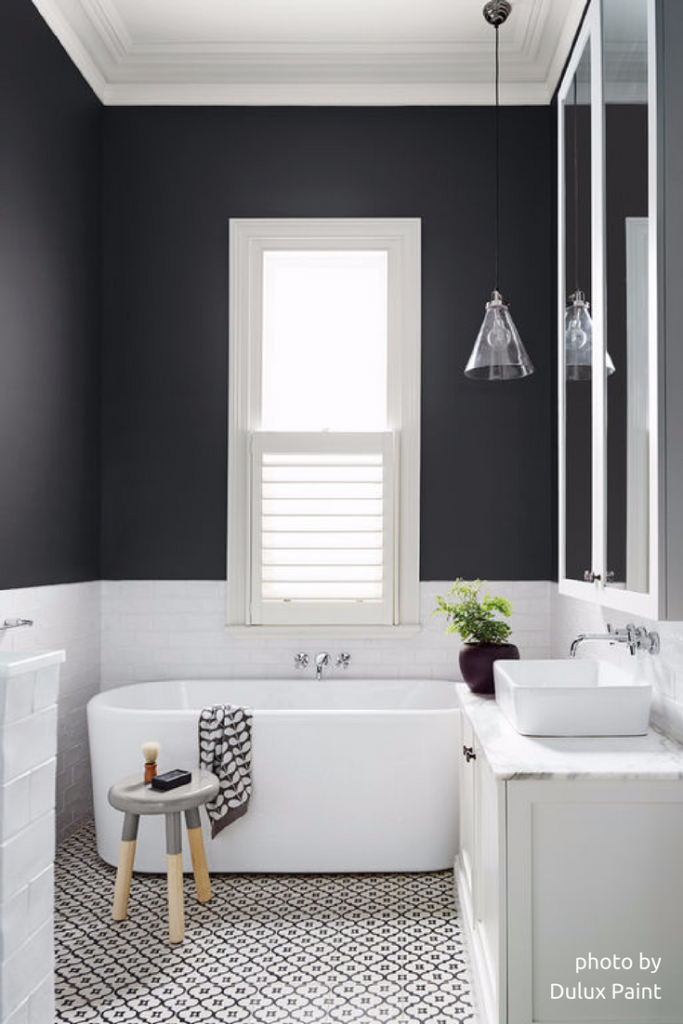 So that's my take on it, but I want to know what you think.  Of these 8 Central Austin home interior trends, do you have a favorite?  Are you seeing any hot trends we missed?  If so, send me a picture and I'll update my list!