As the school year wound down for my children, my schedule got bonkers…  Mostly because their schedule was bonkers.  Field trips, field day, end-of-the-year parties, kindergarten graduation.  And on.  And on.
As a result, I didn't do my May 2017 art journal pages on a daily basis.  Boo.
Go bold
But I squeezed pages in when I could using lots of saturated and juicy colors.  It started with Cinco de Mayo, and the boldness just kept going from there.  In fact, my art journal served as the inspiration for the bright and bold end-of-the-year class party we hosted.  on the party in another post!
While I didn't do my pages every single day, I am still enjoying them.  It's funny how I will start to work on them, and the next time I look at the clock hours have passed.  Time just seems to stop, and the next thing I know it's 1 a.m. There have been several mornings when I've blamed the bags under my eyes on my late night doodling.
It's a family affair
My kids have also seen my pages and shown an interest in what I'm doing.  When my son has been willing we've traded art journals, where I draw a picture in his and he draws a picture in mine. Or sometimes we start a picture for each other and then swap so the other person can finish it.  It's been a sweet and creative way to connect with him.  My daughter prefers to sit in my lap while I draw, making it impossible to create anything of substance.  But the snuggles are worth it…
Here's a peak at some of the pages from my May 2017 art journal: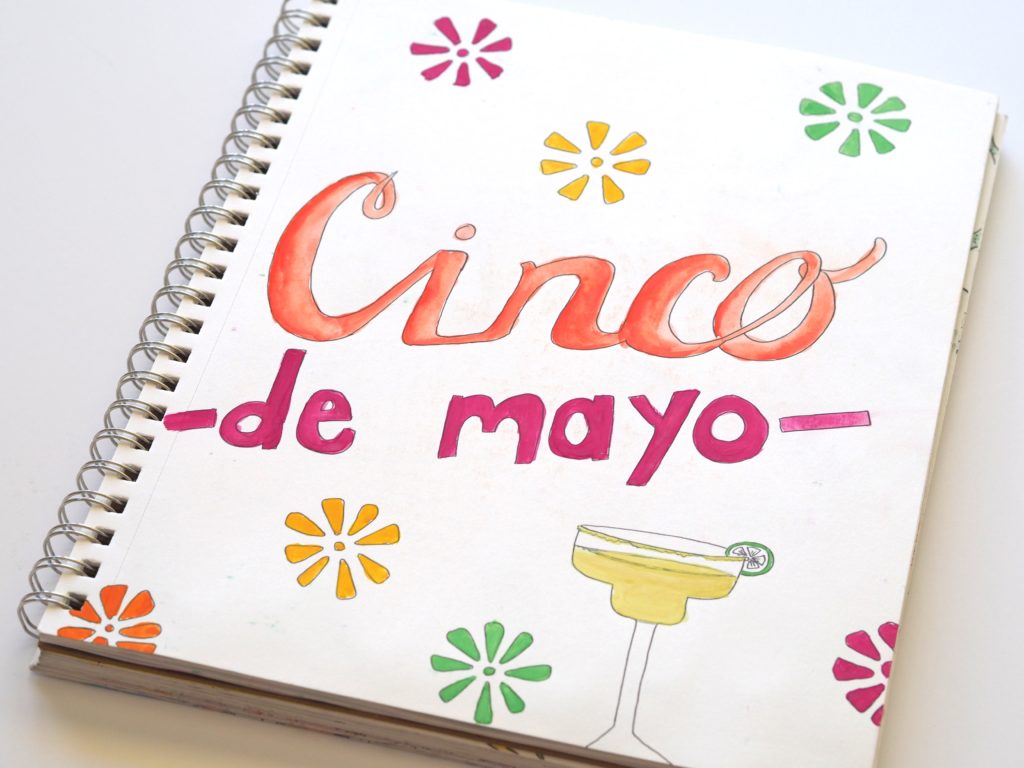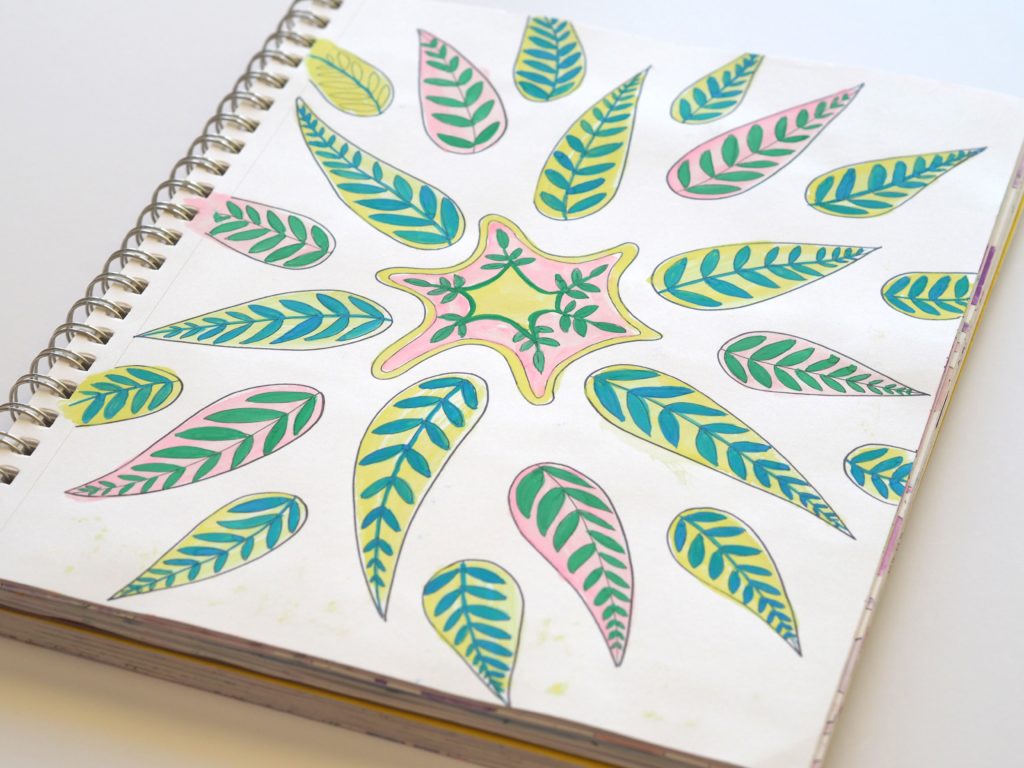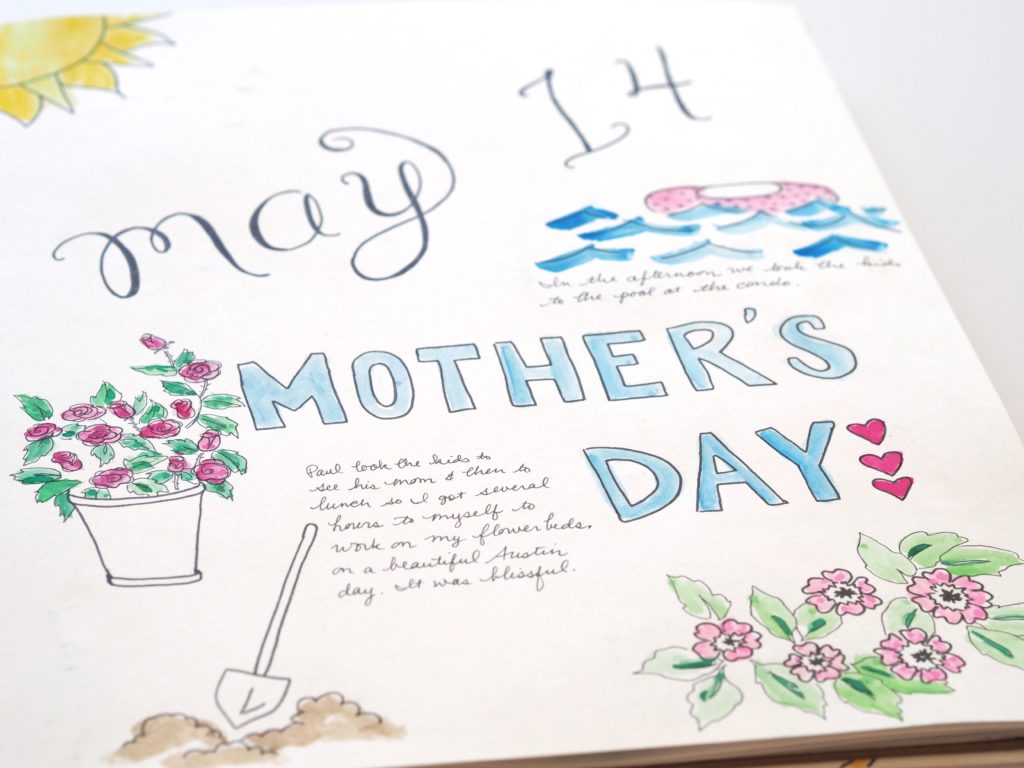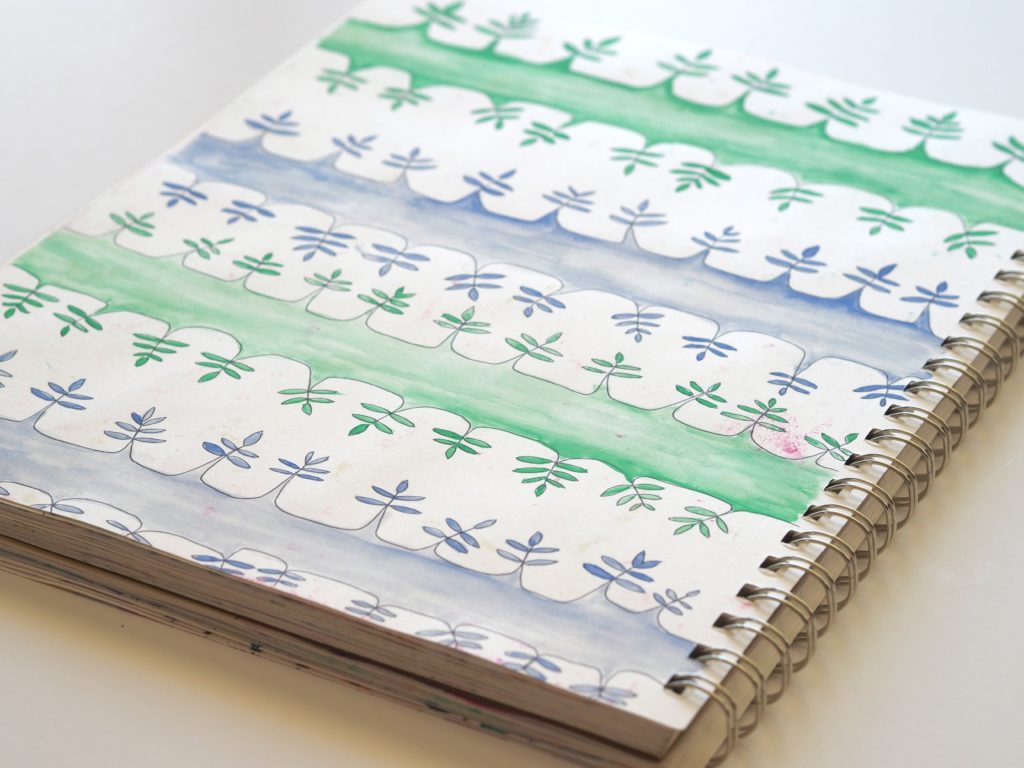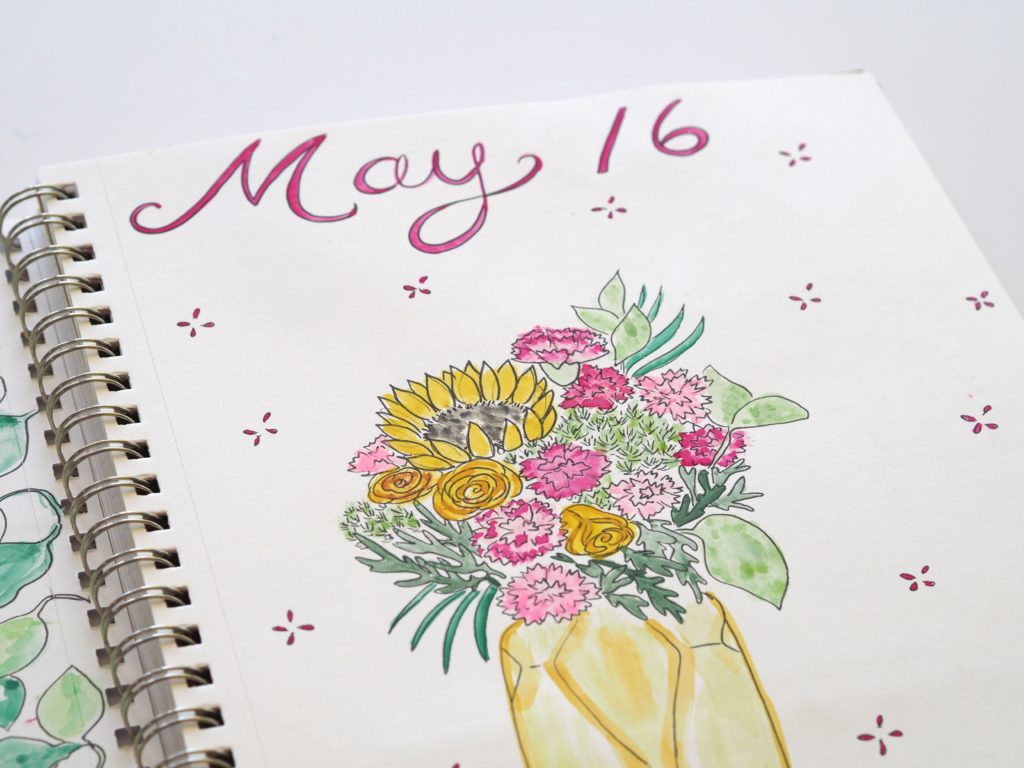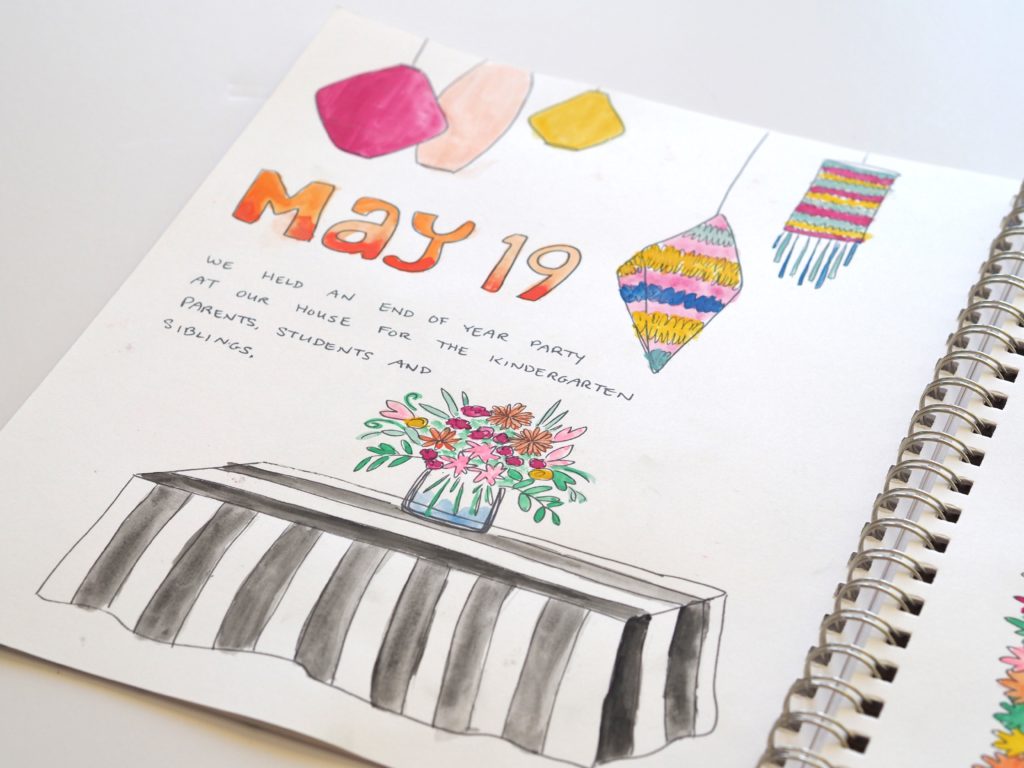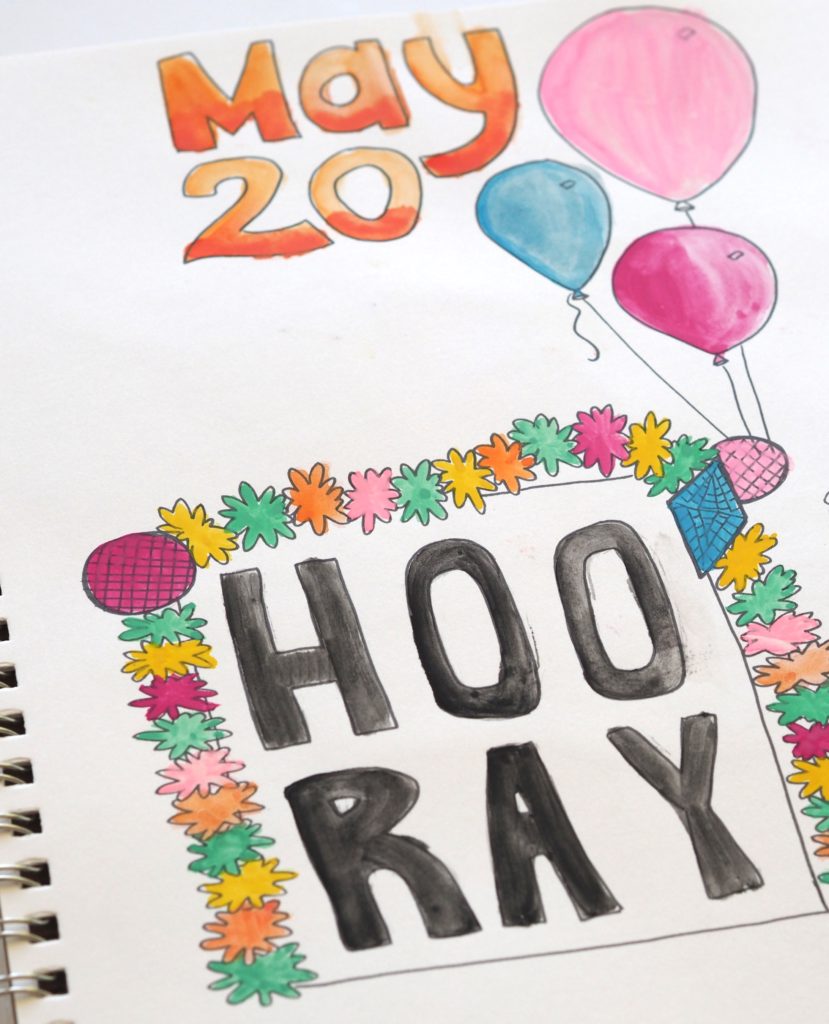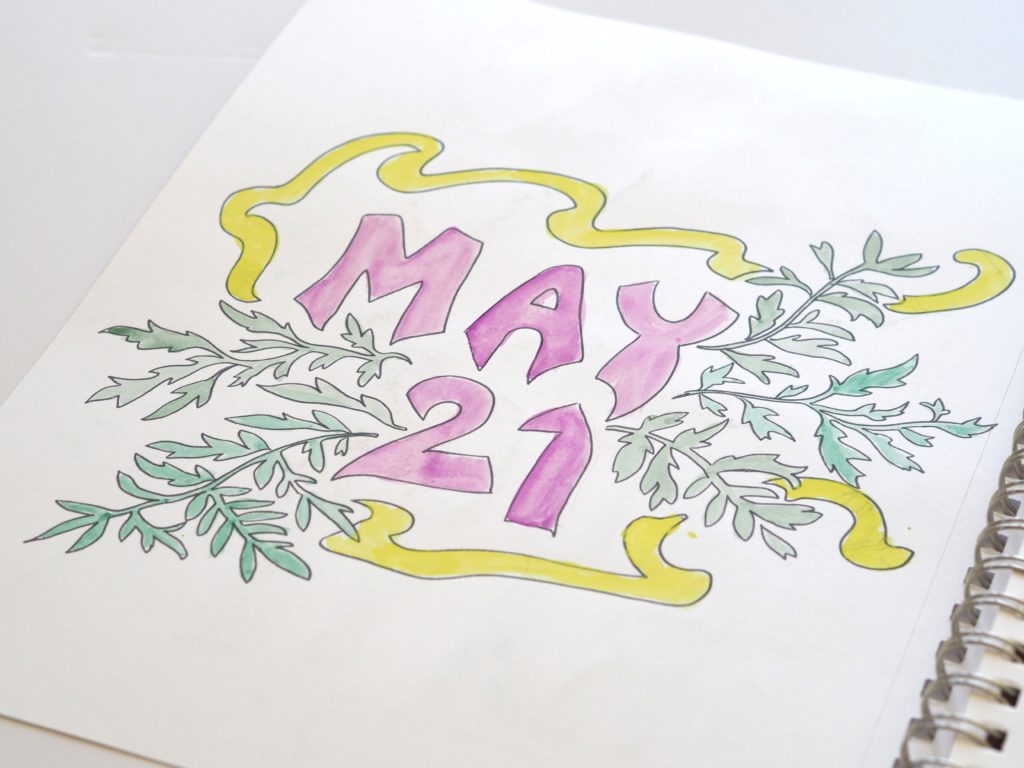 You can see more art journal entries from other months on our pen and paper page.