As part of my post-law journey, I made a commitment to try new things and explore a variety of creative outlets.   Truth be told, sometimes I'm better at keeping that commitment than others.  But this was a good month!  I tried modern calligraphy.
If you've been on Instagram or Pinterest lately, calligraphy is totally having a moment, particularly the loose, bouncy, modern calligraphy.  I love lettering, doodling, and making decorative envelopes, so I thought I'd give calligraphy a try.  I've taken several classes from Natalie Coulter at Mint and Maple Designs, so when I got an email from her advertising a Modern Calligraphy class, I knew I couldn't go wrong.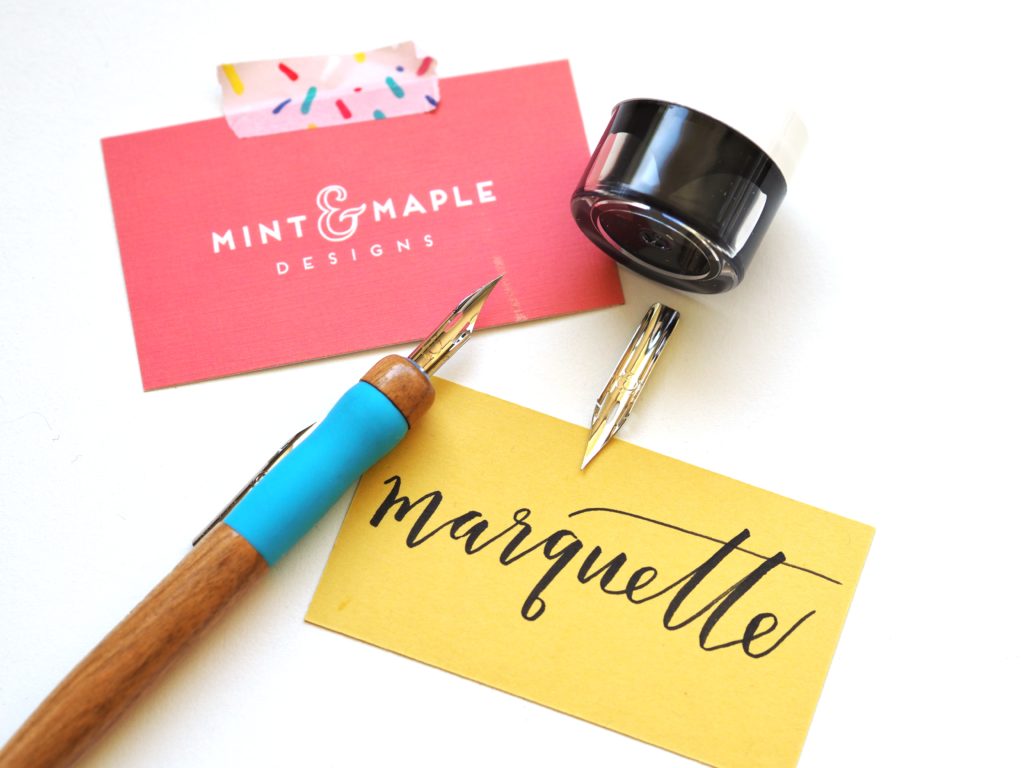 Making it simple
For starters, Natalie does a great job of making it approachable.  She described her own journey and mishaps in learning her craft, which immediately put me at ease.  Plus she's a pro at explaining things in an easy-to-understand way.  I love how she started by explaining the tools we'd be using (no wondering what a nib or vent hole are) so everyone was on the same page regardless of skill level. Plus, she provided a handy outline, including a helpful supply list and shopping resources so everyone knows what and where to buy additional supplies later on.  I also really like that her resources aren't all fancy art stores; she includes accessible resources too like Amazon or Dick Blick.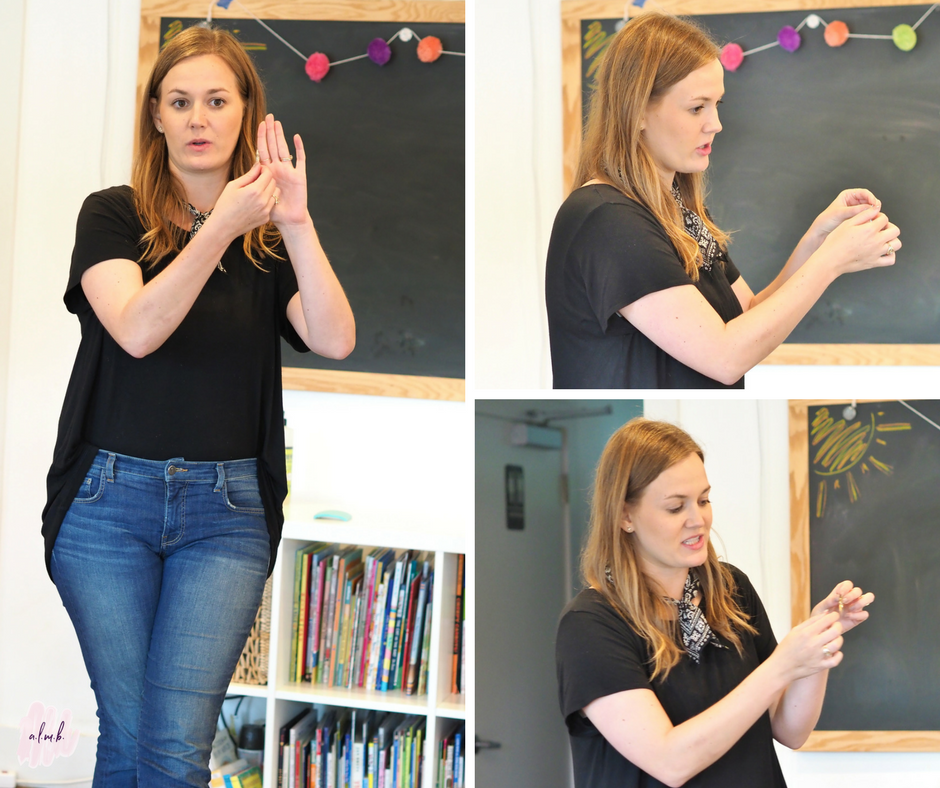 Unlike classes I've taken at UT or Laguna Gloria, Natalie provided all of the supplies so I didn't have to hunt things down before class.  Soooo grateful for that time saver.  But that's really under-selling it.  When I arrived I found my name at an individual work station with beautifully packaged supply kits — that I got to keep!  It was like Christmas!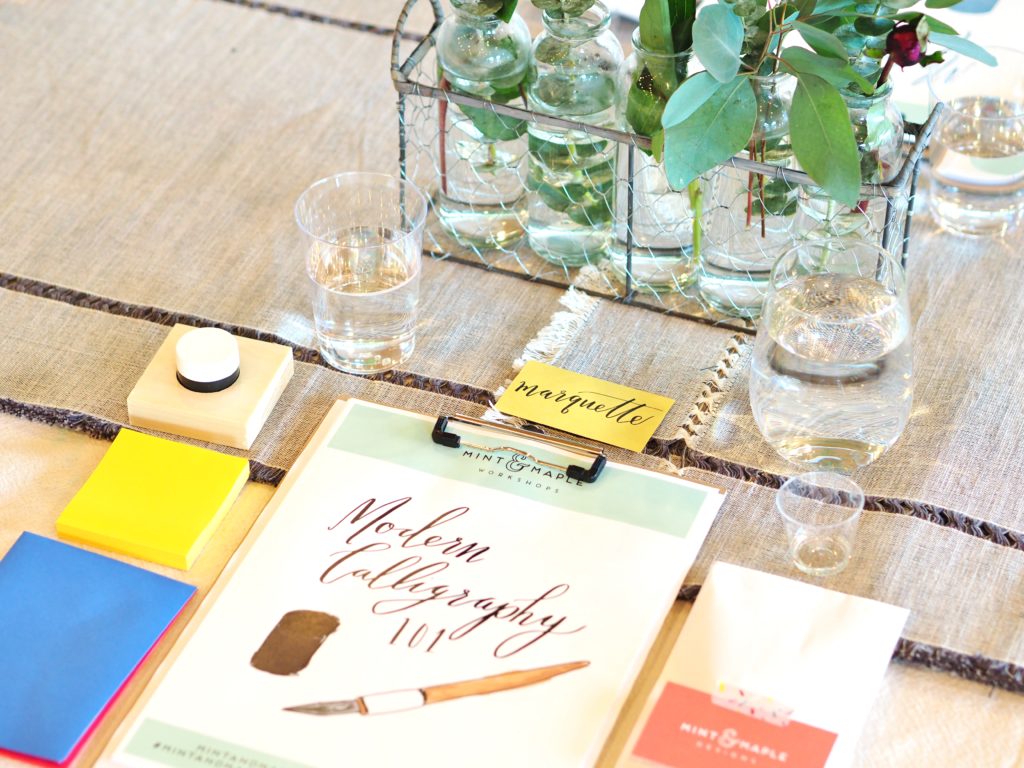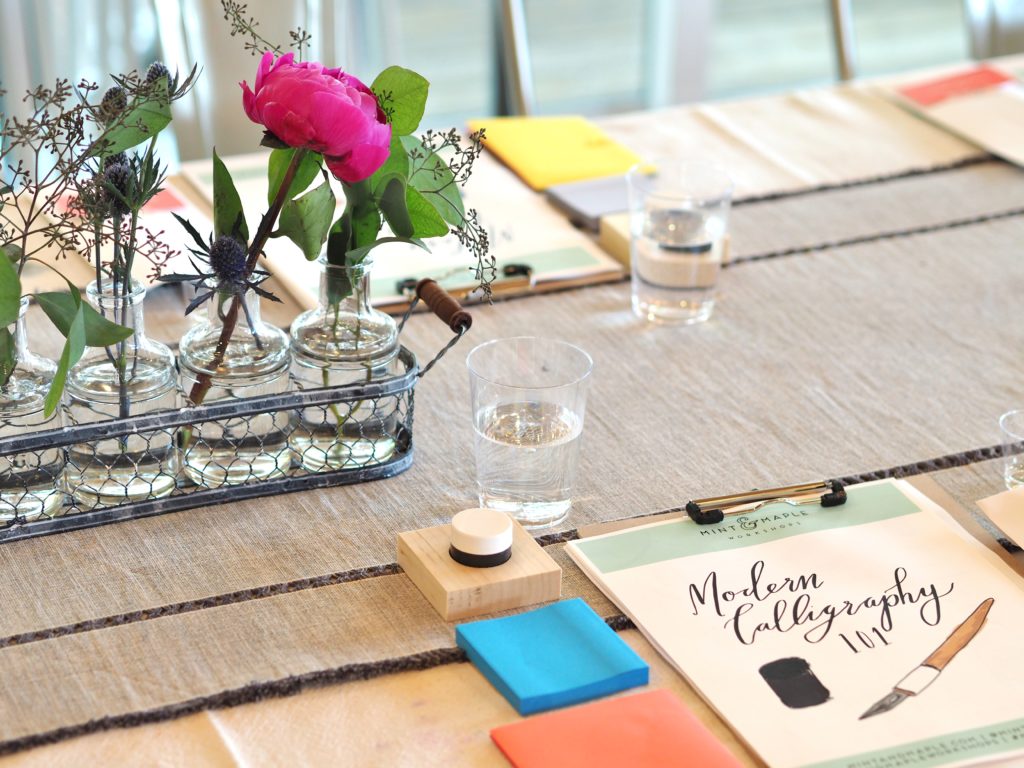 Practicing modern calligraphy makes perfect (sort of)
After learning about the basics of the calligraphy tools we'd be using, Natalie explained how to make the various strokes and gave us plenty of time to practice.  Those nibs are tricky, so I was glad to have the practice time.  Just when I thought I had it down, I'd press too hard and end up with a big pool of ink on my paper.  Ugh.  It definitely takes a light hand and focus on what you're doing.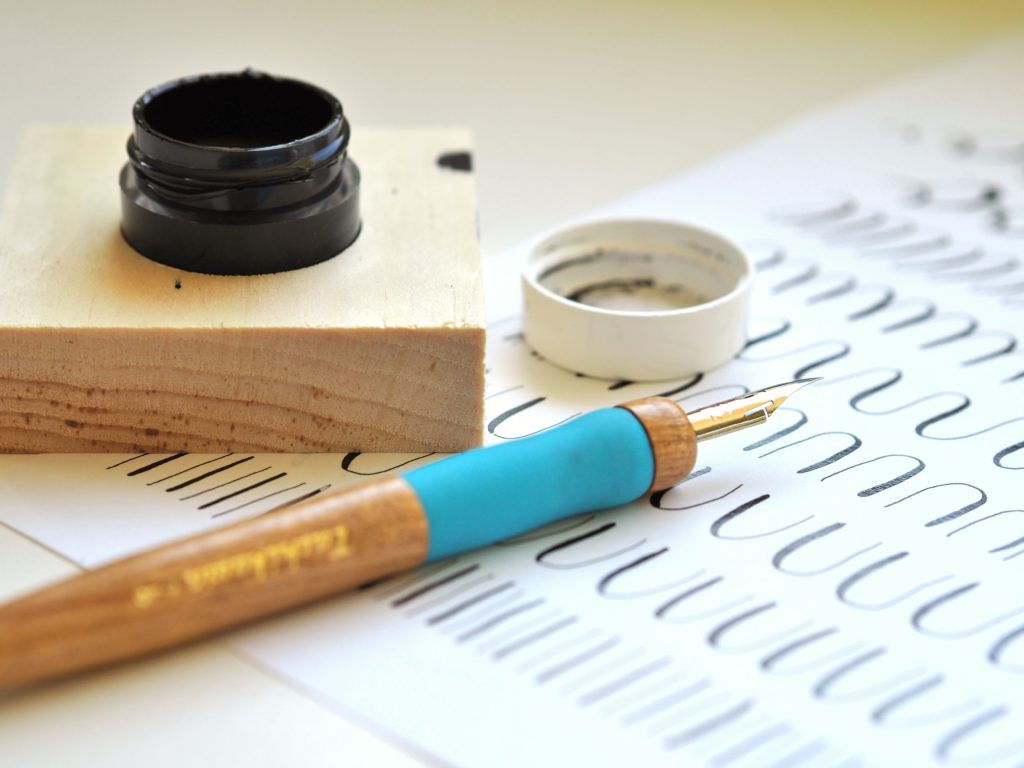 The class sizes are limited, so Natalie can interact with everyone and provide one-on-one instruction and demonstrations when needed.  Hallelujah for that.  I didn't have to ask my embarrassing questions in front of everyone.
Once we were comfortable with our practice strokes, we moved on to tracing the sample alphabet Natalie provided.  From there we created our own calligraphy.  I can make loops and swirls all day, but actually making words was a whole different ball game.  My practice sheet turned out okay.  What you don't see are the ink blots and smudges where I pressed too hard or didn't let the ink dry before stacking pages on top.  I think it's safe to say none of you will be getting beautiful calligraphy holiday cards from me this year…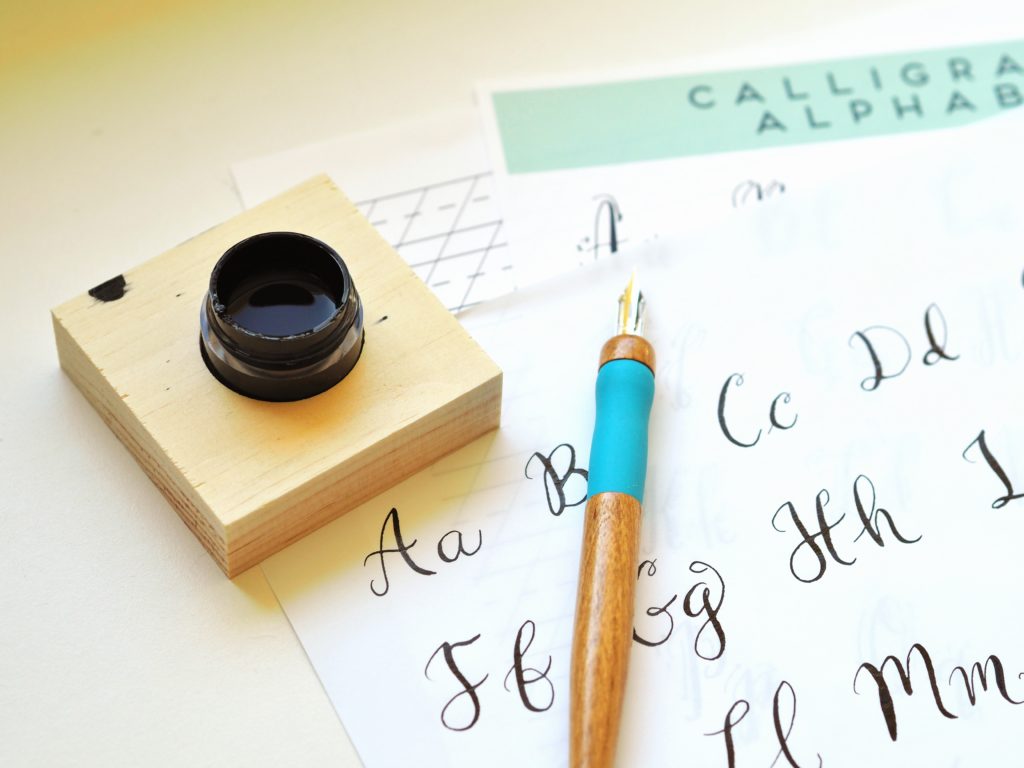 A beautiful setting
Not only does Natalie and her team offer great content, they are also pros at designing a beautiful setting to get those creative juices flowing.  And if the inspiring setting didn't help, the wine did!
The class was at Patricia's Table, a light and airy space that's perfect for these kind of intimate art classes.  They greeted us with mini cupcakes topped with fresh raspberries, sprinkle-covered cream puffs, and fruit and veggies.  To top it all off, they did an excellent job of making sure no one's wine glass was empty for long.  That's my kind of hostess.  Ha!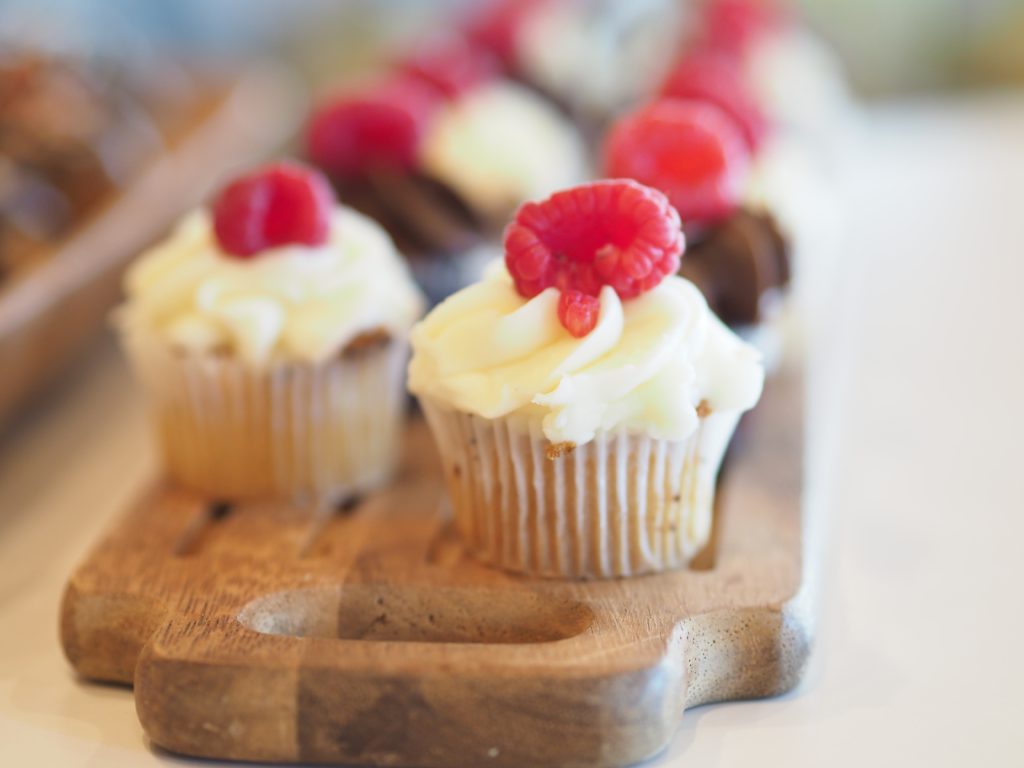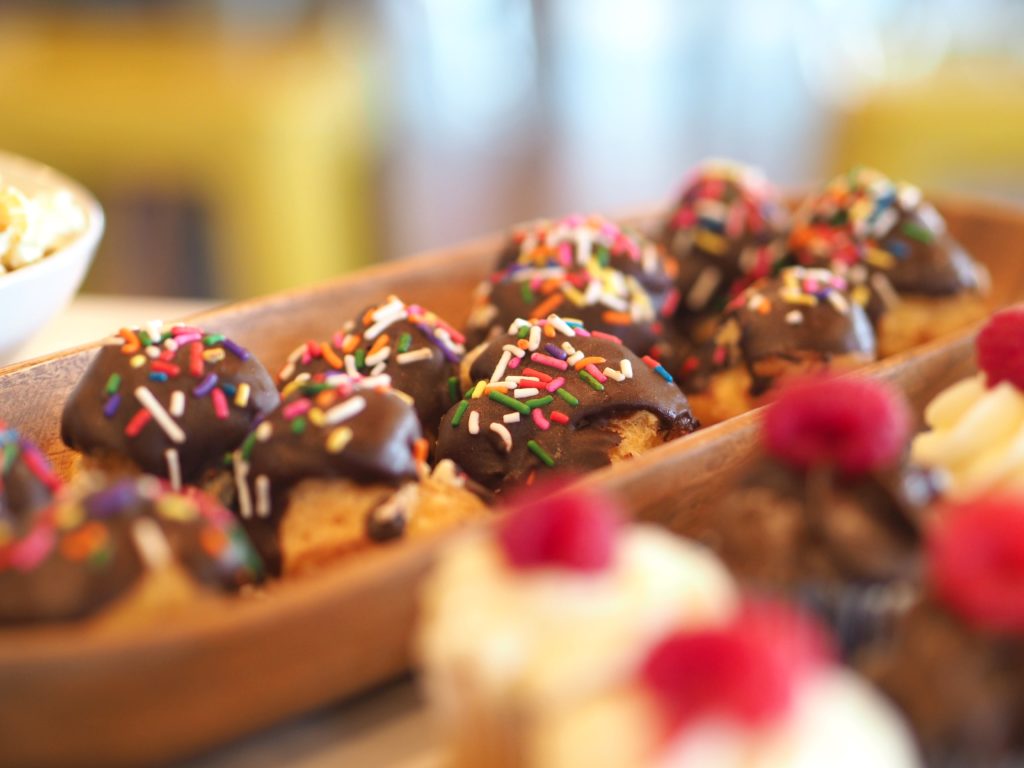 Simple farm-fresh arrangements of peonies and eucalyptus added a touch of color and softness to the tables which sparkled with wine glasses, water glasses, and art supplies.  It was like being at a fancy dinner party with an entree of calligraphy.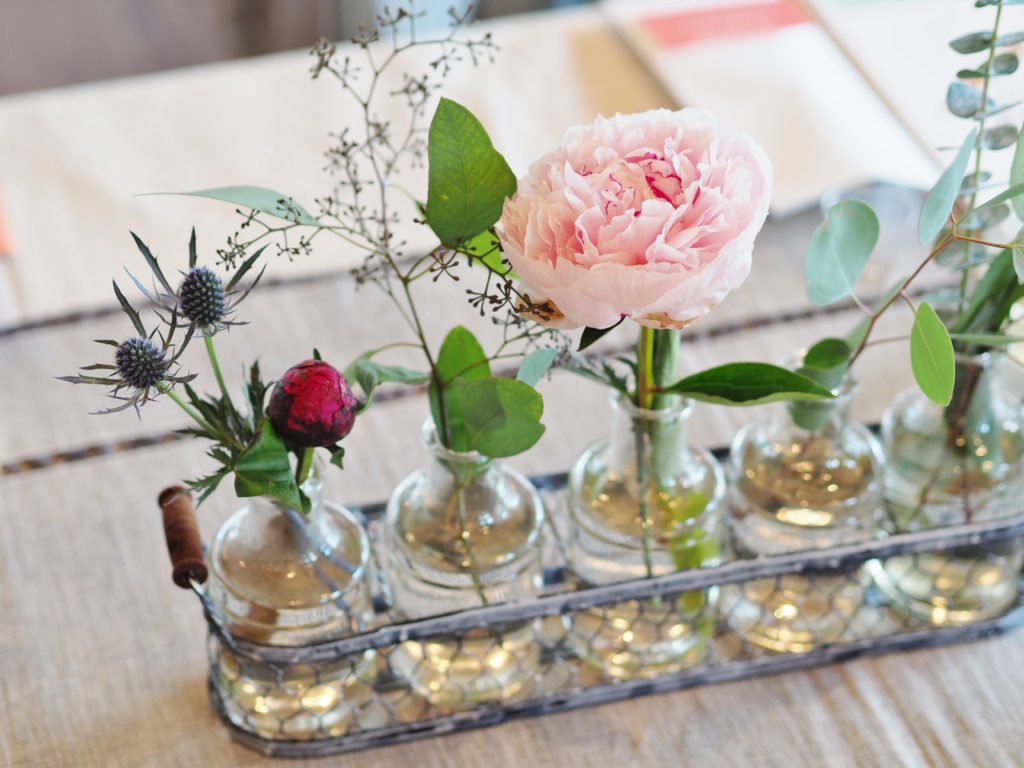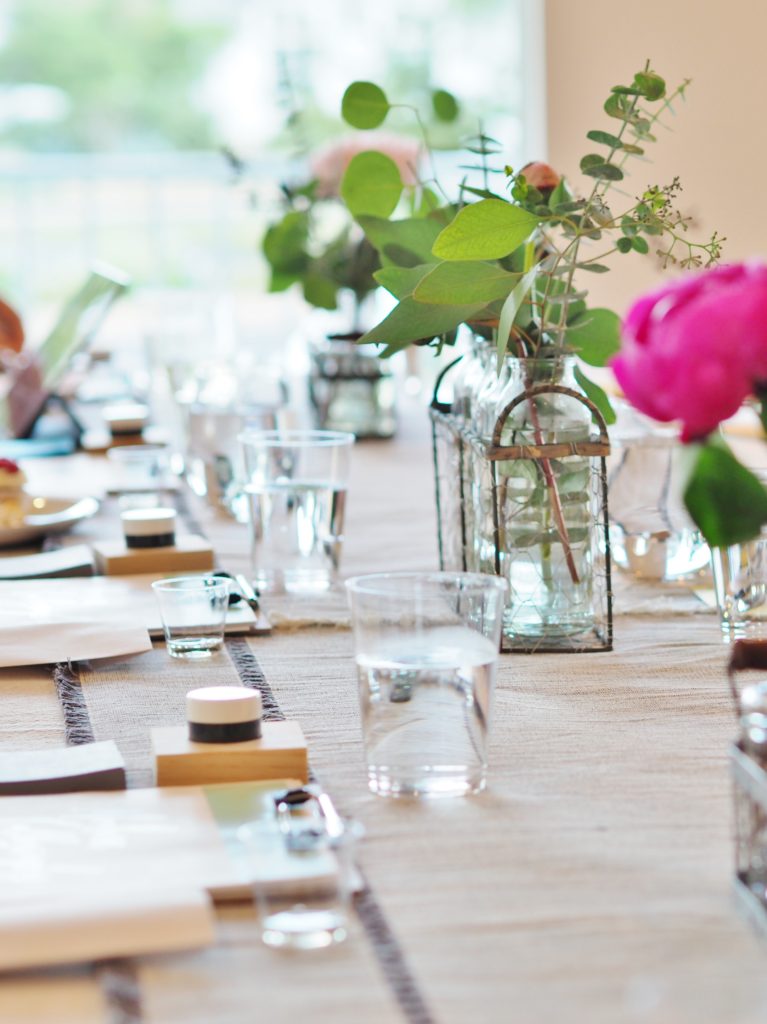 No detail was overlooked.  The setting, the supplies, the name card all made it truly special.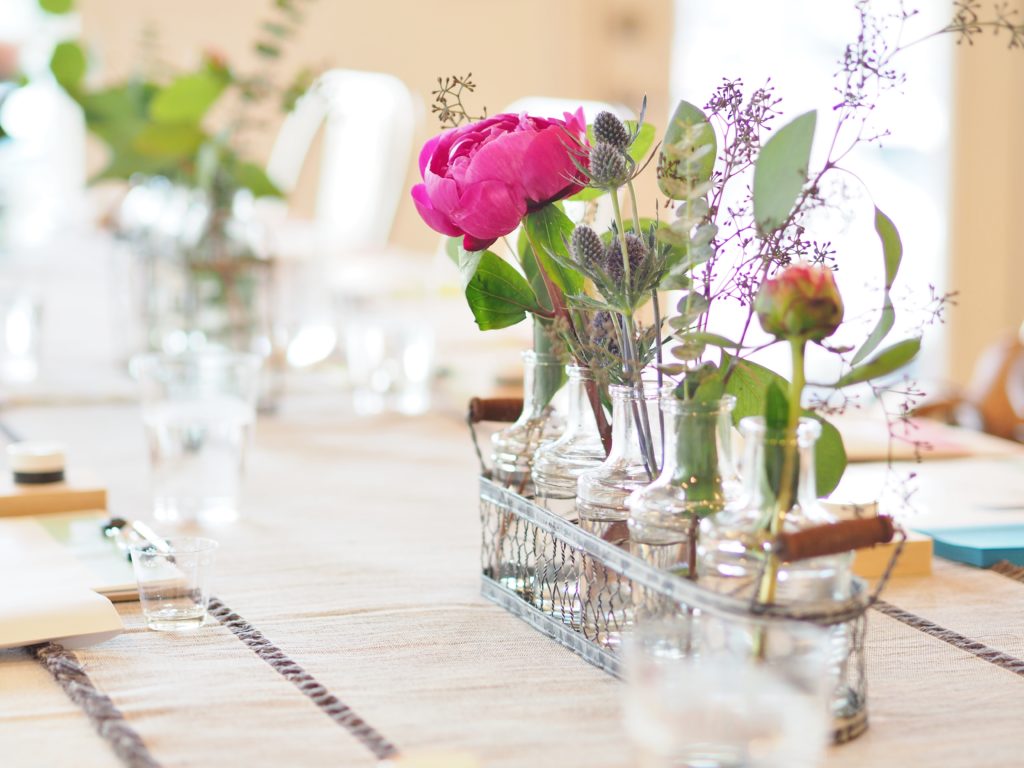 It was over before I knew it
The class was two hours long, but before I knew it our time was over.   While I didn't master the art of modern calligraphy, now I know enough to keep experimenting without being intimidated. Next, I'm going to see if I can incorporate it into my daily art journal in some way.  Stay tuned!  And if you ever want to go to one of Natalie's classes, you can sign up  here.  Who knows, maybe I'll see you there!
If you like what you read, you can check out more of my creative journeys on pen and paper.